The effects of the Dagbon crisis on women and children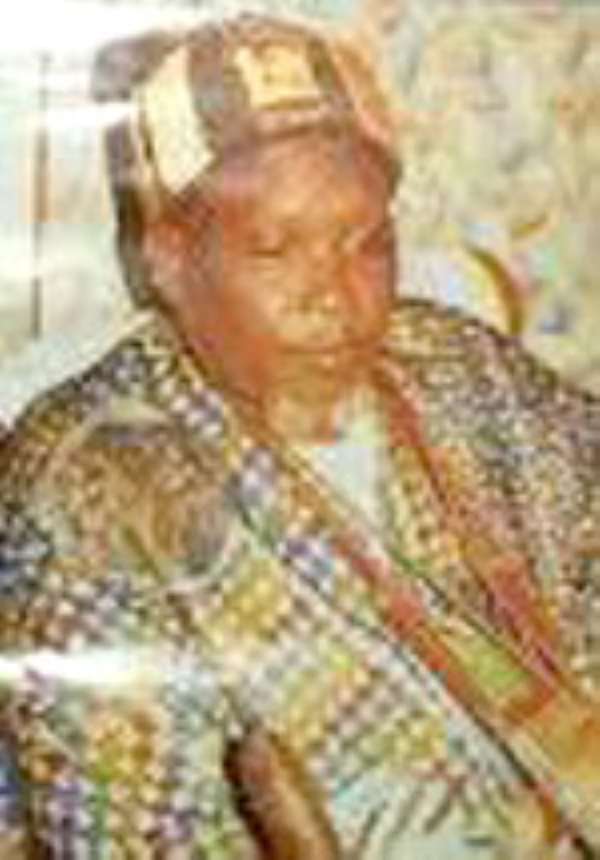 Late Ya-Na Yakubu Andani
It is embedded in history that Naa Gbewaa founded the Dagbon Kingdom in present day Pusiga on very strong foundation. It later gave birth to the present day Nanun, Dagbon and Mamprugu. But the inability of the Royals and Kingmakers of the Dagbon Kingdom to adhere to laid down customary and traditional procedures in electing successors to the Yendi Skin as a result of continuous political interference which has led to the current crisis that the Kingdom is engulfed in.
It is natural and human that crisis of the sought as happened in Dagbon in 2002 leading to the demise of the charismatic King of Dagbon Ya-Na Yakubu Andani II will remain a scar in the conscience of the Dagbon Kingdom. It is true that no single soul of Dagbon can deny that he or she has been affected in one way or the other by the Dagbon debacle.
I decided to focus on the perennial hardships that women, the youth and children undergo as a result of the Dagbon crisis because that is the aspect that has received less attention since the crisis started especially the role women can play in bringing lasting peace to Dagbon.
As we endeavor in finding an amicable solution to the Chieftaincy Crisis in Dagbon, it is imperative that we take a moment to reflect on women and children because of their societal vulnerability. As a result they suffer the most in such conflict situations.
Women and children in Dagbon today cannot be said to be an exception to the negative consequences of conflicts. Women especially play huge roles of varying significance right from the family level to the national level and beyond in bringing about positive societal transformation.
The aftermath of the conflict has snowballed into an increment in the number of young women migrating to the major cities in the South to engage in various dehumanizing ventures such as forced labour, domestic servitude, sexual exploitation, head porters (kayayo) and street hawkers.
At worse many children of school going age especially the girl child are denied their universal right to quality basic education. Worse of all, they are forced into early marriages which is rocked with attendant negative effects. It is estimated that illiteracy rates are still very high in many districts within Dagbon such as Yendi, Savelugu-Nanton, Gushegu, Karaga and Tolon-Kumbungu. In these same districts there are still communities where kids go to school in shattered buildings without exercise and textbooks coupled with inadequate furniture and other learning materials.
In Dagbon today, there is a seeming deficit of the hitherto laid down societal, religious and traditional norms and values such as fear of God, honesty, respect for the elderly, truthfulness, sense of responsibility, humility, modesty and love for one another. Our values have changed from love for one another as its core to hatred for one another, hypocrisy, greed, and naked irresponsibility, evil intentions towards each other, lies and unjustifiable vilifications.
Dagbon people should have been living in good times today because opportunities are abound as the process of globalization progresses rapidly. As a young lady I am particularly anxious as to how long Dagbon will wait to regain its lost glory of a once fortified and great empire. How far can leadership in Dagbon see from where they are sitting and whose duty is it to get Dagbon to a stage even higher than its original status as a fast developing empire of great values and norms.
The time for excuses by leadership and all stakeholders in Dagbon ought to be over because as the 21st Century unfolds Dagbon must wake up to the reality that raging chieftaincy conflicts with political undertones serves not our collective developmental goals but rather have very damning consequences on the progress of Dagbon.
We as people of Dagbon must see ourselves as one big family with common ancestry founded by the Great Naa Gbewaa and therefore forge ahead in unison with an energized re-dedication to realizing an improvement of the socio-economic condition of women and children in our society.
The dialogue on the resolution of the Dagbon dispute must be refocused to take into consideration the risk confronting Dagbon with respect to empowering the woman, reducing child vulnerability and highlighting the critical social dimensions of conflicts and the impact they have on creating better lives for all Dagbon citizens especially women and children.
Embarking on any conflict resolution activity without considering the above will amount to shirking our collective obligation to the generality of women and children who need the attention and support of leadership and power players in Dagbon. Dagbon would not realize any meaningful development if women and children still languish in poverty as a result of chieftaincy and politically induced conflicts coupled with very high illiteracy rates. Indigenes of Dagbon in the realm of business, academia, politics and what have you should consider it worrying that a lot of our young and unskilled population still migrate to Accra and Kumasi to do menial jobs and living on the streets. Dagbon can never be at peace if we continue to recruit children and youth into conflicts that are generated and sustained by enlightened adults who truly should know better. It is only proper that in order to value the women and children of Dagbon we must ensure that they live in a peaceful and harmonious Dagbon where they can have access to quality education, accessible and affordable basic medical services, shelter to lay their heads, potable drinking water and good sanitation, the required balanced diet, free from hunger and more importantly free from violence and exploitation.
Finally, the future of Dagbon is in the hands of the people of Dagbon, we have to decide as to whether we want to proceed to the future on an undertaking to embrace peace no matter its cost or continue to wallow in squalor, disease and ignorance. We must by necessity forge ahead in unity and in solidarity with one another as responsible citizens of a strong and proud Kingdom founded by Naa Gbewaa and willing to contribute to building a prosperous Dagbon which we can all be greatly proud of.
Source: myjoyonline