Stanbic Bank MD bullish of Ghana's economic growth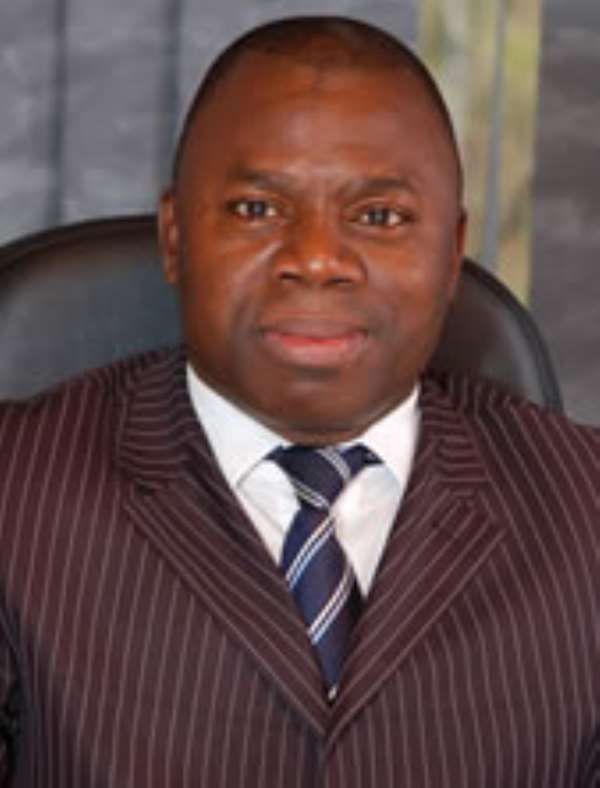 Alhassan Andani, Managing Director of Stanbic Bank Ghana

The Managing Director of Stanbic Bank Ghana, Alhassan Andani has rekindled hopes in the Ghanaian economy saying all signs point to a positive growth for the economy this year.
"I am very bullish about Ghana's economy this year, for key reasons. In the face of the current crisis in the Middle East, the world is looking for more assured and stable democracies which can provide this critical resource—oil and gas. Ghana is very attractive now to buy crude from due to our stable democracy" he said.
Mr. Andani speaking in an interview on the back of Stanbic Bank's Stanbic Finance Presentation said traditional produce such as cocoa will still take a good place in bringing in foreign exchange for the economy.
"Gold is still the store of value and due to all that is happening in the world, the price of gold is also expected to rise as it did in last year and year before when the global economy took a down turn. The BRICS countries [Brazil, Russia, India and China] and other emerging economies will demand minerals such as diamonds, manganese and bauxite, which Ghana is blessed with. With the prices of these minerals going up, Ghana is sure to rake in a lot of revenue from that sector", he added.
Mr. Andani also identified some internal indices which he said will support the general growth areas after the first quarter performance.
"If you look at the internals, there is a lot of focus on agriculture and agro processing. Agricultural development is to the country, and once our food baskets began yielding food to their capacities, Ghana would be self-sufficient in food production. We have the whole of the Sahel to export food to, without really having to cross any borders", Mr. Andani said.
Mr. Andani further indicated that since most economies were taking time to recuperate from the impact of the global economic downturn, most people were looking for emerging markets like Ghana, where rule of law thrives as well as viable investment opportunities exist to invest their capital.
"In view of all these, I can only be confident that this economy will do well, under the auspices of good governance and democracy", Mr. Andani intimated.
Stanbic Bank recorded a profit of 19.1 million Ghana Cedis over the 2009 1 million Ghana Cedis profit it recorded in 2009. Net interest income grew from 42 Million Ghana Cedis in 2009 to 59.3 million Ghana Cedis in 2010.
The bank improved its credit provisions reducing its credit impairment rate from 31.6 million Ghana Cedis in 2009 to 12 million Ghana Cedis is 2010. Return on equity hit 17% in 2010 from 1% in 2009.
See Stanbic Finance Presentation.