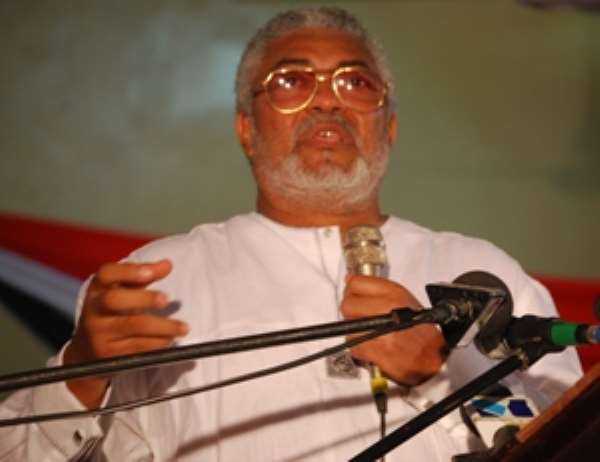 Flt. Lt. J.J. Rawlings

The Office of Flt Lt Jerry John Rawlings has sent a word of caution to certain individuals who are travelling around the country holding NDC party meetings during which they claim they are close confidantes of the former president.
The Office says these personalities use either their acquaintance with the former president or a previous association to peddle falsehood and woo party faithful into believing they have the interest of the party at heart.
"The Office of President Rawlings wishes to warn such people to desist from masquerading as close confidantes of the former president as he has mandated no one to carry such a title or accorded anyone the responsibility to go round constituencies making statements in his name or on his behalf," the statement said.


Visit Former President Rawlings' blog site - http://jjrawlings.wordpress.com