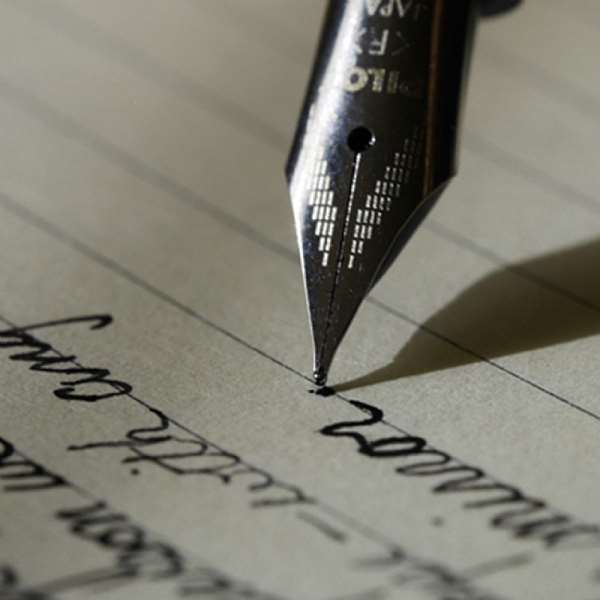 With the likely election of President Goodluck Jonathan on first ballot the Nigerian Revolution moves into the 3rd stage. Remember that the first stage of this peaceful revolution was kick started with the widespread discontent of Nigerians over the apparent refusal of Late President Yar Adua's to hand over to his deputy during his medical trip abroad last year. There were protests led by Youth groups the most visible was the Prof Soyinka endorsed March on Abuja which helped to push the National Assembly to endorse the then Vice President Goodluck Jonathan as acting President. With the unfortunate demise of the President due to protracted illness, the second stage of the revolution was ushered into a country yearning for quick changes in the way governance was undertaken. For the rump of the old order it was unthinkable that the Vice President would become substantive President. There were calls for him to resign since he was never really meant to be even an accidental leader. Clearly the battle line was drawn already in the ruling party with its zoning formula which would have excluded a southern not to talk of a minority from occupying this top post. Each Stage of the revolution broke an entrenched myth and helped Nigeria take a fresh breadth. With the improvement in the fuel supply situation, Nigerians woke up to the fact that leadership competence was really debatable here. In the 3rdStage we approach and will break another myth that a minority Presidential candidate can actually win a first ballot victory to become President of a united Nigeria.
The Nigerian revolution has nothing to do with any individual. It is an independently existing body of solutions designed to solve the long standing challenges facing Nigeria as a country. Each epoch arrives with some individuals and groups articulating and advancing the cause in their own ways. The national question as some may regard it is no body's brainchild. To each generation is given leaders who will further it along its path. We may claim authorship momentarily but it is always a collective journey. Whether you lead politically ,socially, economically or culturally does not matter but your success can only come when you hook up to this knowledge and principles left by our forebears. So while other Presidential candidates envisage victory going by their majority ethnic status, going by their 'experience' on the job or their 'competence' or rather their pedigree, President Goodluck Jonathan has continued to make his candidature relevant to the tenets of the Nigerian revolution. For this reason, he stands out as if he has no competition. Had he lost focus of the yearnings that brought him to power, the hunger of the people for transformation of Nigeria, he would have been unable to enter the 3rd stage of the revolution playing out before our very eyes. The Nigerian revolution is a moving train and you can only join it if you move in tandem with the course of events.
I have pointed out along the way that the 2011 elections can only serve as a vehicle to fast forward the Nigeria. The other Presidential candidates do not seem to understand this movement and that is why all those who insisted on business as usual have fallen away. There is no time for second thoughts, this train moves fast. This is not a time to dwell on what is wrong but on what would be right. If you are a candidate that hopes to lead by fighting corruption, you are looking at the past because corruption is a symptom not the source of the Nigeria dilemma. If you want to fight indiscipline, you are in the same boat. Only those who want to build a nation as prerequisite for progress are actually in the race for anything. What caused corruption and indiscipline in our national life was the decision of the military to short-circuit our collective quest to build a nation where no man is oppressed. It was the misguided mission to relegate the dreams of our founding fathers to the background while pushing forward sectional interests to the foreground. Solution to indiscipline and corruption can only come by retracing our steps back to building up from the foundation laid by our founding fathers. Each of them was convinced of a new Nigeria where religion, region and tribe did not matter. They would not go into a Presidential race because they were Northerners or southerners or majority or minority tribes nor would they pin their hopes on their religion. There was no northern consensus candidate or southern anointed but they pushed for only one goal the unity of the Nigerian nation. You would not see them disagreeing over who becomes the vice President or who appoints who to what. They were leaders of the whole Nigeria and had no enemies to fight. Our founding fathers knew that they could not achieve the ideal in their time but expressed hope that the destiny of Nigeria lay in building a united nation. They did not gang up against anyone but put forward issues in their campaigns. I remember vividly the campaigns of Dr Nnamdi Azikiwe, Chief Awolowo and Ahmadu Bello. They had the interest of a united Nigeria at heart, not the positioning of family members or the exploitation of one section against the other. We must emulate these leaders in all things if we must receive their blessings
So President Goodluck Jonathan is actually standing alone in this election because he wants to continue the up building from where our founding fathers stopped. Others want to build on a different foundation by offering solution to symptoms of the truncated journey to nationhood. There is nothing to compare these candidates. That is why it seems that what Nigerians are called to do on Election Day is a voice declaration on the sole candidate of the Nigerian people. You can begin to understand why the President says he has no enemy to fight. You do understand why his campaign is focused on the promises and vision of our founding fathers. You can understand why he gives the Independent National Electoral Commission INEC free hand to organize this election. You will begin to see why his ethnicity, his religion, his region has no significant effect on the results so far declared. President Goodluck Jonathan is a change agent without the airs of those who claim to know too much. He has no such claims but simply reminds Nigerians of the need to seek collectively a better society than hitherto. This level of humility suppresses whatever shortcomings he may have and swallows all political disadvantages in mobilization of support. You can see it for yourself the number of volunteers working for his election.
Some of my colleagues are taken aback by my line of argument. What they see is the man, his tribe, how many voters in his state; how competent he is as an administrator, what his pedigree looks like; how has he performed so far? These people are blind that in every stage of the Nigerian revolution, his mere presence was the change. They forget to see the tremendous change going through the political thought in Nigeria just because President Goodluck Jonathan decided to run against the pressure of his party, against the unofficial zoning policy, against the current political permutation for success, against every odds. In confronting all the odds he succeeded in redefining them. If I am speaking in innuendos then lets get real here. This man did not bother to use his power to influence the voters register in his state Bayelsa for what would 400,000 voters do to his reelection? Yet het he allows opposition to grow in his backyard and even overlooked attempts by his opponents to inflate the register by inviting underage voters. The large voter registration in Kano would have threatened his candidacy but for his abiding fate in the new Nigeria which allows Nigerians to vote their conscience irrespective of their abode. Little wonder that His party the PDP which, unknown to many, had been transformed along the way, could still prove very strong here to share the votes. The Parliamentary election results proved that the Goodluck spirit was so strong and diversified to the extent that nothing could really stop him and the much delayed train of Nigerian nationhood.
Winning the Presidential election will strengthen the direction of change in Nigeria more than what any person can do. You can see that competence is not the issue because Nigeria is in transition. Who will go for us is a better slogan than who can do it. There is really nothing to do for Nigeria under her situation than peaceful restructuring away from our present skewed values and the Goodluck Presidency Is enough impetus for reform. If you are in doubt consider the April 9th election in Nigeria and its national and global impact. It was made possible by the humility and openness of President Goodluck Jonathan. Like I told many a gathering, this result is credible not because it is necessarily democratic but because we knew the limitations of this political system and we were all agreed to what it could bring. We saw it coming and were happy it turned out well. We cannot complain that the election was not democratic enough because the whole essence of the exercise was to elect those who can help us increase the democratic content of subsequent elections since we could not get there through any other way. So the Agenda for the coming dispensation of President Goodluck Jonathan will be to restructure Nigeria to align with the foundation established by our founding fathers. With such a vision, truly he has no enemy to fight. All newly elected members of the Parliament, Governors, etc can only enhance their relevance by joining this train.
Mr Nworisara aspired to be President of Nigeria in 1992