Diageo to webcast its Africa businesses for investors Thusday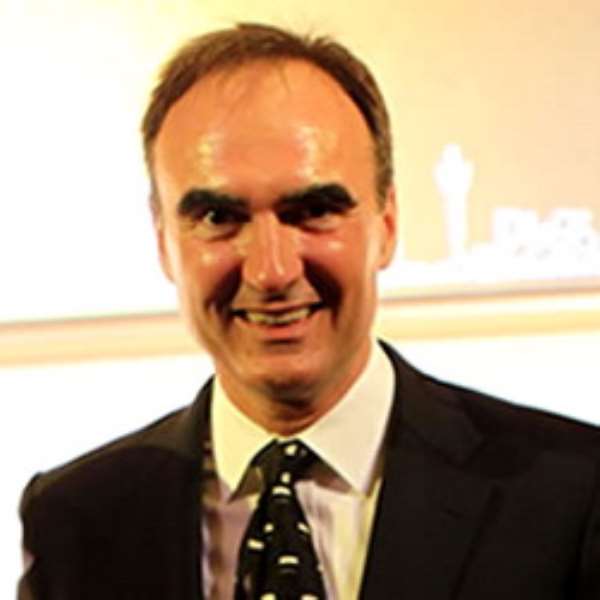 Nick Blazquez, President, Diageo Africa

At 10am UK time Thursday, April 14, Diageo will host a webcast on its Africa businesses for investors and other stakeholders.
The interaction to be led by Nick Blazquez, President, Diageo Africa, who will give an overview of the region, the opportunities available and the company's growth drivers with a specific focus on leveraging beer and spirits, will be available via Diageo's website – www.diageo.com.
"It will also include short overview presentations by Devlin Hainworth, MD Guinness Nigeria, Seni Adetu, Group MD, East African Brewries Ltd and Gerald Mahinda, MD Brandhouse, on their respective markets," a statement by the company said Wednesday.
Alongside, Nick Blazquez will also be interviewed by Bloomberg on Diageo's overall strategy in Africa, and on leading scotch category growth in Africa.
Diageo is the world's leading premium drinks business with an outstanding collection of beverage alcohol brands across spirits, wines, and beer categories.
These brands include Johnnie Walker, Guinness, Smirnoff, J&B, Baileys, Cuervo, Tanqueray, Captain Morgan, Crown Royal, Beaulieu Vineyard and Sterling Vineyards wines.
Diageo is a global company, trading in more than 180 countries around the world. The company is listed on both the New York Stock Exchange (DEO) and the London Stock Exchange (DGE).
About Diageo Africa
Diageo Africa is active, particularly in brewing, but also in distilling, in the majority of the sub-Saharan African countries. For Guinness, in particular, the connection with Africa is a long one; the first recorded exports of Guinness to Africa were to Sierra Leone in 1827. Now Guinness is brewed in over 20 countries throughout Africa and is exported to many others. The popularity of the brand is going from strength to strength in Africa - Nigeria is the second largest Guinness market in the world. Diageo brands are enjoyed in more than 40 African countries.
Diageo Africa region is responsible for nearly a third of Diageo's net sales of beer globally, and with over 4,000 employees accounts for around 20 per cent of Diageo's workforce worldwide.
Several of the larger Diageo companies in Africa are quoted on local stock exchanges. Guinness Nigeria, for example, has over 60,000 shareholders. All of these companies have active corporate social responsibility programmes, covering initiatives in water, health, education and other areas of value to the communities in which we operate.