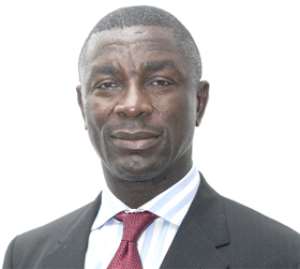 In a swift response to decreasing interest rates of treasury securities, commercial banks in the country have begun cutting their base rates.
This is expected to stimulate competition in the already competitive industry where the banks are seeking new deposits.
So far, Ghana Commercial Bank (GCB), UT Bank and Stanbic Bank Ghana Limited have taken the lead in cutting their base lending rates.
GCB cut its base rate from 21.0 percent to 20.50 thus becoming the bank with the lowest base rate, while UT and Stanbic have reduced their base rates from 26.90 and 23.95 to 25.90 and 21.95 respectively.
Other banks are expected to follow suit since inflation might remain stable in the region of 11 and 12 percent for this year.
But the major question many market watchers and economists will be asking is whether the drop in the rates will significantly influence lending rates to businesses and individuals. Average lending rates is still above 30 percent.
The huge gap between borrowing and lending rates of banks is also a major headache to economists, analysts and market watchers. For instance, banks borrow presently at 13.5 percent but lend at 30 percent.
The Prime Rate-the rate at which the Central Bank lends to commercial banks was maintained at 13.5 percent for the third time by the Bank of Ghana in February 2011.
Interest rates still continue to decline along the entire yield curve in line with the disinflation process.
Between November 2010 and January 2011, the 91-day Treasury bill rate declined from 12.32 percent to 12.15 percent. Additionally, the 182-day Treasury bill rate also declined from 12.71 to 12.53 percent.
Importantly, the rate on the 1-year note fell from 12.72 percent to 12.60 percent. That for the 2-year fixed rate note also dropped from 12.75 percent to 12.55 per cent.
Between November 2010 and January 2011, the average base rate quoted by Deposit Money Banks declined by 134 basis points to 24.69 per cent while average lending rates were unchanged at 27.63 percent over the same period.
The average deposit rates of the commercial banks rose by 125 basis points to 10.75 per cent in January 2011. 
By Charles Nixon Yeboah