WASSCE candidate drowns at Takoradi beach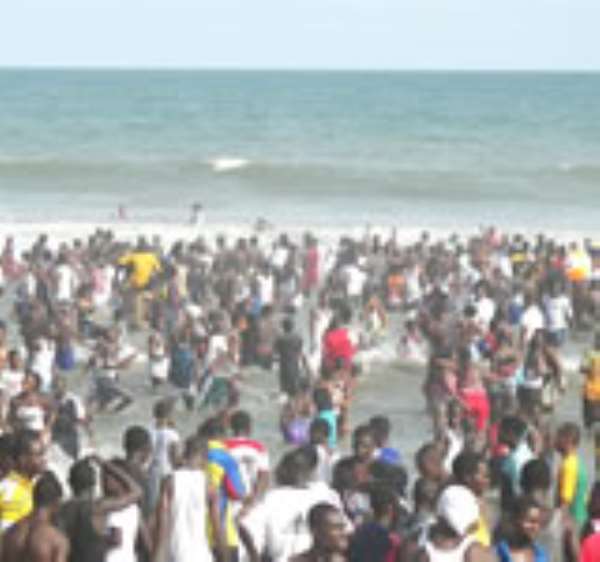 A final year student of Ghana Secondary Technical School (GSTS) writing the ongoing West African Senior Secondary Certificate Examination (WASSCE), has drowned at the Last Hour Beach in Takoradi.
Wahab Abdul, a boarder and a science student left the school premises without permission and went to the Beach on Saturday April 9.
His body was washed ashore on Sunday April 10, and given an Islamic burial on Monday April 11.
GSTS Headmaster Mr. Thomas K. Mensah, who confirmed the incident to Citifmonline.com, said Abdul may have been persuaded by his friends to take a swim.
"They have all started the WASSCE and he has written some papers already. Apparently he went to the Beach and didn't know how to swim very well so he got drowned. I suspect he may have gone with others who know how to swim and encouraged him to swim but now nobody wants to say he went with him in order to avoid being punished. We are surprised he did that because he is a well-behaved student and academically good," he noted.
"If you are in school and you go and swim on a day you shouldn't go out, it means you just run out of school. And nobody understands why he did that. We are really saddened and surprised.
Mr. Mensah said the school cannot be blamed for the student's decision to sneak out of school when the rules clearly bar him from doing so.
"We can't be vigilante 24hours on each of the about 400 boarding students. We talk to them and give them the general rules so there is little we can do. I had even met them before the exams and told them everything I had to. I urged them to finish the exams for the two-month period and do all other things later, but one of them decided to go and swim".
Story Citifmonline.com