Pastor asks Christians not to deify the dead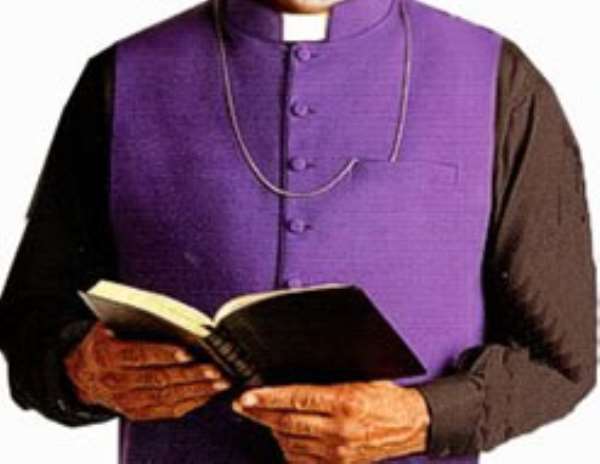 Pastor Yaw Osei-Owusu, Brong Ahafo Regional Overseer of Deeper Life Bible Church at the weekend advised Christians to avoid societal veneration of the dead, and rather to use funerals to examine themselves and prepare for eternity.

"We should have a sober attitude and reflect deeply on the spiritual implication of death whenever a beloved person dies," he said.

Pastor Osei-Owusu was preaching on the theme: "Ceremonial cleansing of the unclean" at a joint service of members of the Abesim District Branch of the church at Abesim, near Sunyani.

He expressed regret that some Christians spend huge sums of monies on funerals instead of seeking their spiritual development and entreated such persons not to allow "the crooked and perverse" generation to sway them into earthly passions.

He said most often some Christians became overwhelmed with emotional pain and physical loss when bereaved, as anxiety generated by the cost of preparation for the funeral ceremony rendered them insensitive and careless about the implication of death.

The regional overseer reiterated the need for Christians to avoid obnoxious practices such as printing tattoos on the bodies of the dead, sleeping with corpses, shaving of the hair and inheriting the wife of the dead.

Even though man is a free agent and can choose to obey or disobey God, He (God) is also just and severe and punishes for acts of disobedience and transgression, Pastor Osei-Owusu observed.

He stated: "Today anyone who deliberately refuses to accept God's provision for spiritual cleansing from sin will also earn eternal death," warning that this was a deliberate disobedience that would end one in definite destruction.

Pastor Osei-Owusu urged Christians to show kindness to the needy especially widows and orphans and to assist them in their upkeep to obtain God's mercy and blessings.