April 11, 2011
|
Feature Article
April 2011 Polls: Princewill Commends Rivers's People and Prof. Jega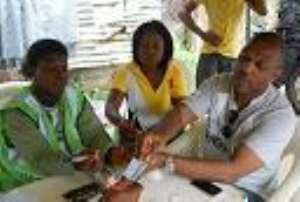 April 2011 Polls: Princewill Commends Rivers's People and Prof. Jega
By Nwaorgu Faustinus
Following PDP's sweeping all the National Assembly seats vied for in Rivers State in the just concluded National Assembly election held on Saturday the 9th of April, 2011, Princewill Political Associates (PPA) has congratulated and commended the people of Rivers State for taking their destiny into their own hands by supporting and catching up with the revolutionary bug of the Rt. Hon. Chibuike Rotimi Amaechi led administration as it seeks its second tenure, adding that its support for the PDP under Amaechi, will surely catapult the State to enviable heights.
PPA in the same vein prays that all hands should be on deck to ensure that the pattern of last Saturday's election be replicated in the Presidential elections on the 16th of April, 2011 and the gubernatorial and State Assembly elections on the 26th of April, 2011 respectively stressing that by that grand gesture, the people of Rivers State would have demonstrated through their votes their readiness to consolidate on the gains evident in an Amaechi led government.
According to the results as declared by INEC, PDP won all the three Senatorial seats in contention with the 12 Federal House of Representatives at stake. The details of the results shows that in the Rivers South East Senatorial Zone – Hon. Chief Barr Magnus Abe of PDP pulled154,218 votes to defeat Nomate Toata Kpea of ACN with 34,978 and Baria Jack Ledo of APGA with 3,679. 2. Rivers East Senatorial zone had incumbent Senator George Sekibo Thompson of PDP with 198,414 votes dusting Lasbry Amadi of ACN with 58,182 and Chigozie Orlu of APGA with 13,605 votes. 3. Rivers West Senatorial zone had incumbent Senator Wilson Ake of PDP winning with 34,931 votes dusting his closest rival from ACN with 6,446 votes.
The 12 members so far elected apart from the candidate of PDP (Mrs. Blessing Nsiegbe) for Port Harcourt 11 that her election has being shifted till 26th April, 2011 that won under the PDP platform that will be representing Rivers State in the Federal House of Representatives are as follows – 1. Hon. Mrs Betty Apiafi (Ahoada/Abua), 2. Hon. Chief Andrew Uchendu (Ikwerre/Emohua), 3. Hon. Dr. Sokonte H. Davies (Bonny/Degema), 4. Hon. Honourable Asita (Ogba/Egbema/Ndoni), 5. Hon. Dr Dawari George (Akuku Toru/Asari Toru), 6. Hon. Barr Kingsley Okey Chinda (Obio-Akpor), 7. Hon. Chief Dakuku Peterside (Andoni/Opobo/Nkoro), 8. Hon. Bright Gogo (Okirika/Ogu/Bolo), 9. Hon. Ogbu Nwuke (Etche/Omuma), 10. Hon. Bar Ken Chikere (Port Harcourt 1), 11. Hon. Chief Barry Mpigi (Tai/Eleme/Oyigbo) and 12. Hon. Moris Kporone (Khana/Gokana).
In an online press statement by PPA Media Consultant, Chief Eze Chukwuemeka said, "The interesting point about the outcome of the last NASS election in Rivers State is the awful and abysmal outing by both Sir Celestine Omehia and Dr Abiye Precious Sekibo both gubernatorial candidates of APGA and ACN respectively for failing to win their various political wards losing to PDP with margins that indicate that either they are not on ground, are politically crippled or their long absence from the State is telling on them!
Continuing he said, for instance, in Dr Abiye's ward, ward 4 in Okirika he lost both the Senatorial and House of Representatives in this order, Senate: ACN – 926 to PDP's 1088 while for House of Reps his party ACN pulled 926 as against PDP's 1065 votes. With this calculation, it has become imperative that they will do their names some measure of good to honourably concede victory to Gov. Amaechi to avoid the disgraceful defeat that awaits them should they still go ahead to contest the 26th April, 2011 gubernatorial election against the peoples Governor, Rt. Hon. Chibuike Amaechi.
PPA advised the Rivers State PDP candidates who won the seats vied for at the 7th National Assembly of Nigeria to ensure that they be good Ambassadors of the State and put the interest of the state first before personal interests and also to facilitate the equitable access of the state to democratic dividends accruing from the Centre.
Thanking the security agencies for the role they played in ensuring a peaceful conduct of the election, Prince Tonye Princewill the leader of Princewill Political Associates who cast his vote in his home town, Buguma expressed satisfaction at what he termed "....signs and indications that Nigeria is truly coming off age, with the successful completion of the first leg of the first ever credible elections to be held in the country."
He urged all Nigerians to support Jega and to put behind the memory of the botched elections of 2nd of April. He stated that by the precedent set nationwide yesterday, he is confident that the Jega led INEC would provide best practices for the remainder of the election. As a final call he advised all those in the other political parties in Rivers state to see the writing on the wall and abandon their sinking ships.
"PDP in Rivers state is different and in tune with the people because of the new quality of leadership we currently have in place. Join us and let us make a difference together. There is no need to fear PDP any longer especially if parties like ACN now have membership containing people like Iwu and Sekibo. Here in PDP, I and other people like me are here to welcome you. It isn't too late. PPA can show you the way into PDP.
Princewill also in his comments decried the incessant bombings occurring in various parts of the country. Describing the acts as disturbing and "dastardly", he called on perpetrators to desist from such inhumane acts capable of putting paid to the dream of a "Democratic Uhuru" for the nation.
He once again commended the President Dr Goodluck Jonathan for sound judgment in his appointment of Attahiru Jega as the boss of INEC in a move he described as "finally putting a round peg in a round hole in spite of the implications to the PDP dominance".