SG-SSB Limited holds 31ST AGM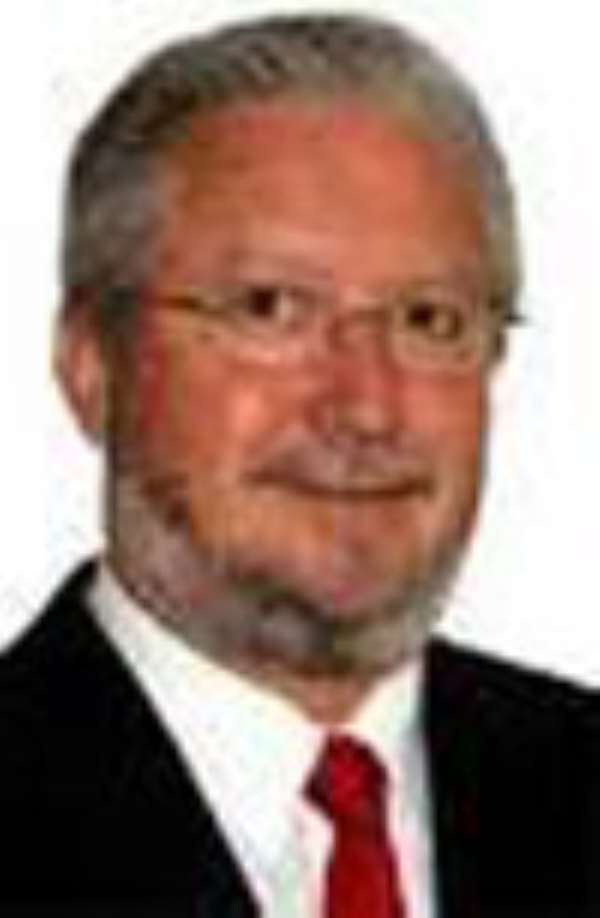 Managing Director of SG-SSB, Mr. Gilbert Hie
SG-SSB Limited, a leading bank in Ghana, held its 31st Annual General Meeting (AGM) on 31st March 2011 at the Accra International Conference Centre, to account to shareholders, and discuss the performance of the bank for the year, and how to improve its services in the coming years.
The Chairman of the Board of Directors, Mr. Bernard David, stated that the bank recorded a profit before taxation of GH¢26, 828,466, from which taxes and levies of GH¢7,458,144 were deducted, giving a profit after tax of GH¢19, 370,322.
Other comprehensive income of GH¢1,679,514 was added to arrive at a total comprehensive income for the year of GH¢21, 049,836.
Net Banking Income increased by 13.09%, and Current Operating Expenses grew by 16.97%.  Shareholders' Funds increased from GH¢108, 521,954 to GH¢116, 244,343, representing an increase of 7.12%.
The shareholders of the bank approved the following resolutions – Dividend of GH¢0.035 per share payable on the 2nd of May 2011; The re-election of Directors retiring by rotation, and the confirmation of the appointment of newly-elected Directors; The appointment of new auditors, Messrs Deloitte Touche, in compliance with the directive of the Bank of Ghana, and the remuneration of Directors fees.
The Board Chairman, Mr. Bernard David, indicated SG-SSB's values of professionalism, team spirit and innovation translated into the guiding principles of the bank, which were centered on three axis – Customer, the Product, and Quality.
For the customer, the management of the bank pledged to work with all customer segments and develop clients who are un-banked.
Mr. Bernard David stated that he was excited about the future of Ghana and the future of the bank, especially, with the political stability and recent oil find. The opportunities the bank had were enormous.
SG-SSB would continue to improve on providing quality customers service, offer new and innovative and attractive products, and continue developing highly motivated, committed individuals, and teams, thereby, generating a premium return to shareholders.
The Managing Director of the Bank, Mr. Gilbert Hie, stated that the bank would continue with its strategy, continue with SG-SSB Ambitions 2015, continually train and develop its human resources, deepen and enhance its communication channels, and modernise and standardise the bank's processes.
The bank would also continue developing more innovative products in respect of e-banking. Mr. Gilbert Hie further stated that the bank's non-performing loans were among the lowest in industry, and corresponded to a general trend in the banking industry.