Business community asked to improve managerial skills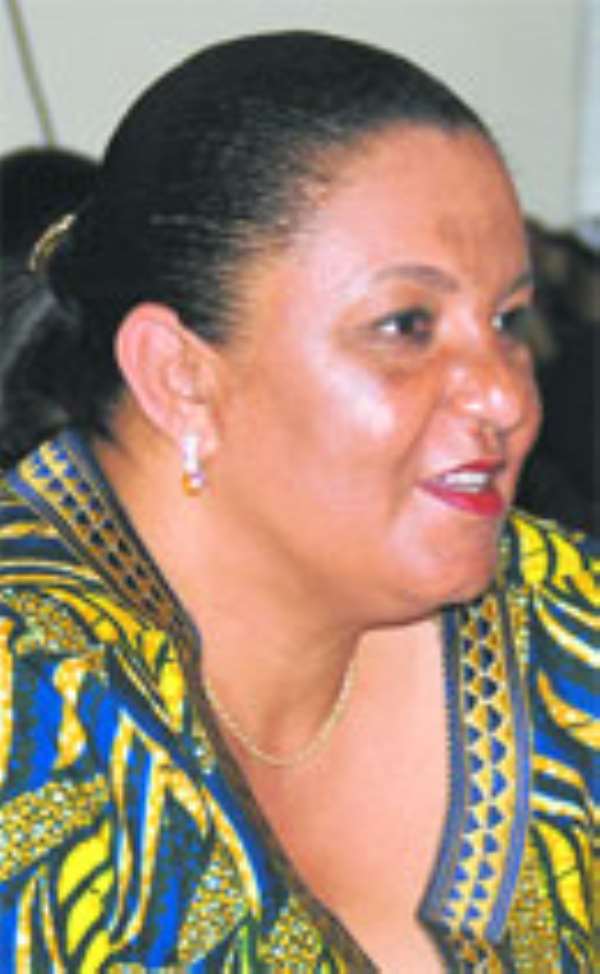 Ms. Hannah Tetteh, Minister of Trade and Industry
Ms. Hannah Tetteh, Minister of Trade and Industry, has advised the business community to adopt innovative ways of helping small scale entrepreneurs to improve on their managerial and entrepreneurial skills.
She said the biggest challenge facing small scale entrepreneurs in Ghana was the lack of managerial and entrepreneurial skills and stressed that government would offer the needed support to help people with the requisite skills to grow their businesses.
Ms. Tetteh gave the advice at the UT Bank/Enablis Business 'Launchpad' where 20 entrepreneurs were honoured for their outstanding entrepreneurial skills in writing their business plans, in Accra on Wednesday.
Ten of them each received a laptop computer with internet connection facilities and premium treatment by UT Bank to open an account and operate for 12 years without any bank charges.
The rest for their creative entrepreneurialship, qualified to secure GH¢10,000 loan to help build their businesses.
Ms. Tetteh commended Enablis and UT Bank for instituting the awards, which would continue to encourage young entrepreneurs to grow.
She announced that the Ministry would support the winners to participate in any international trade fairs to improve their entrepreneurialship skills.
Prince Kofi Amoabeng, Chief Executive Officer of the UT Bank, said the Ghanaian culture of the 'pool factor' was one of the problems reversing the clock of business growth especially among small scale businesses.
He said for young entrepreneurs to succeed in growing their businesses there was the need for them to avoid the situation where friends and family members would be pooling their meagre resources.
Prince Amoabeng said UT Bank remained a firm believer in Enablis' support of entrepreneurs and would continue to partner it to deliver small business focused solutions that enable job creation and social-economic opportunities.
He observed that SMEs were major contributors to business development and that accessing financing was a major obstacle for many small businesses hence the need for UT Bank to partner Enablis to ensure that necessary investments were made to nurture the winning plans into viable businesses.
Madam Shika Acolatse, Country Director of Enablis Ghana, said the annual competition contributed to the wealth and employment creation for Ghana because it stimulated and promoted the entrepreneurial culture in the country which provided much needed support and guidance to growing entrepreneurs. – GNA