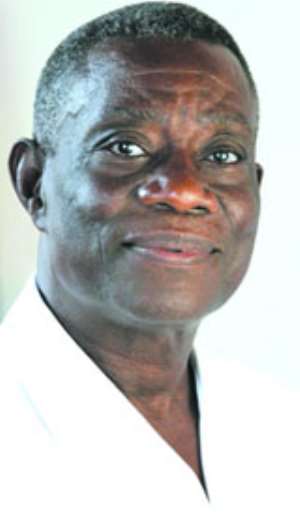 President John Evans Atta Mills
The Deputy Central Regional Treasurer of the ruling National Democratic Congress (NDC), Mr. Eric Essuah, has commended President John Evans Atta Mills for paying the remaining Tema Oil Refinery (TOR) debt, which was the cause of controversy between the two prominent political parties in country - NDC and the New Patriotic Party (NPP).
Speaking to The Chronicle in an exclusive interview in Cape Coast on Tuesday, Mr. Essuah said the payment of GH¢572 million to the Ghana Commercial Bank (GCB) by government had confirmed President Mills' commitment to building a strong economy.
According to him, President Mills had lived up to his word, when he said early this year that he would increase the prices of some petroleum products to defray the TOR debt, which was threatening the existence of the GCB.
He pointed out that President Mills met a very challenging economy, but he and his team had worked very hard to put the economy on a sound footing, adding that the President had restored confidence in the share holders of the bank, who had lost hope as result of the huge debt.
'Within three months of increasing the prices of some petroleum products, Mills' administration has been able to clear all TOR debt that has accumulated over the years,' Essuah recounted.
He explained that Mills' critics went round the country making all sorts of criticisms, but they are quiet now with the payment of the debt at TOR.
He noted that if President Mills had added more debt, the NPP would have jumped to the rooftops and made all kinds of comments.
He reminded the NPP that the clearing of the TOR debt by President Mills within less than three years in office showed that he had what it takes to turn the economy around, and that it was no surprise when former President Kufuor nominated him for a national award.
Meanwhile, some GCB workers in Cape Coast have expressed their happiness with the payment of the debt, and claimed that they would renew the mandate of 'Uncle Atta,' as they affectionately call him.
Again, a retired teacher, who refused to give her name, told this reporter that she had followed the trend of the TOR debt, and if it has been paid, as promised by President Mills, then she would doff her hat to the President, for keeping his word.