Prez Mills is a man of God -MCE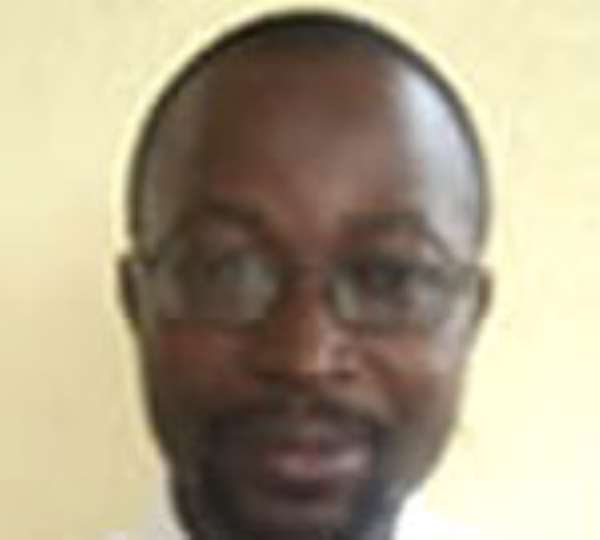 Lord Stephen Oppong, Berekum MCE
When he had his turn to deliver his speech to inaugurate the Berekum Municipal Assembly last week, Mr. Lord Stephen Oppong, the Berekum Municipal Chief Executive, could not, for once, cease describing PresidentJohn Atta Mills as a 'man of God'.
This description of the President occasionally made some of the audience to look at each other's faces with surprise at this new description of the President.
After the programme the Ghana News Agency caught up with the Municipal Chief Executive and asked him to explain why he kept on referring to the President as a 'man of God' in his speech.
GNA: Why did you keep referring to the President as a 'man of God'?
MCE: Because he is a Christian and every Christian is a man of God.
GNA: But the President is running a state and not a church.
MCE: You need not run a church before you call yourself a man of God.
GNA: Are you a Christian?
MCE: Yes, I believe so.
GNA: So do you call yourself a man of God?
MCE: I believe I am.
Mr. Oppong said the President's ascendancy to the throne was supernaturally ordained, adding, 'He is someone who is favoured by God to carry out a divine mandate.'
Explaining the linkage between the President's religious beliefs and his ability to perform effectively as the Head of State, Mr. Oppong said it was not obligatory that one needed to be a Christian to be able to deliver effectively as the President of a country.
'I do believe that all who do things by Christian values, and according to the dictates of God, are on the road map to prosperity, and are likely to succeed,' he said.
Mr. Oppong said leaders were representatives of God who are expected to meet the aspirations of the people, by pursuing agenda according to what God wants them to do, and seek the welfare of the people they serve on behalf of God. - GNA