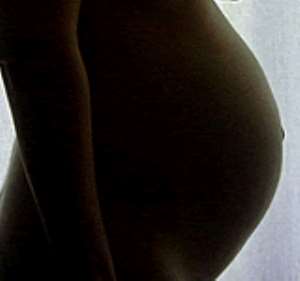 Seventeen pregnant students of Aduman Senior High School in the Afigya-Kwabre District of the Ashanti region have reportedly been senthome.
According to Citi FM, the head master dismissed them after nurses confirmed the girls were pregnant when a test was conducted on all the girls after suspicion that some of them might be pregnant.
The pregnancy test, as said by the head master, was done with the consent of the Parent-Teacher Association (PTA).
But a human rights activist, Nana Oye Lithur disagreed with the action of the school, saying the head master erred in taking that decision, which contravenes many rights of the girls.
"What the school has done is very, very wrong. And it's a violation of the rights of the girls, it's a violation of their right to dignity, privacy, confidentiality; it's a violation of their right to education and its violation of their reproductive and health rights."
She explained that the laws of the country allow one to have sex at age 16, "And somebody has had sex and has become pregnant; why should that person be dismissed from an educational institution? What crime has that person committed and what wrong has that person done?" she queried.
She said the action is an affront to the numerous campaigns by stakeholders to improve enrolment of girls in school.
Meanwhile, the District Director of Education for Gomoa West, Mrs Augusta Akyaa Sarpong has cautioned heads of schools against dismissing girls, who become pregnant during schooling.
"Pregnancy must not terminate the education of girls," the Ghana News Agency reported Mrs Akyaa Sarpong to have said.
According the Education Director, the girls must be allowed to attend school till they deliver, and must be allowed to return.
Story by Isaac Essel/Myjoyonline.com/Ghana