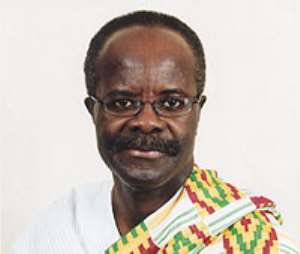 The immediate past Convention People's Party (CPP) flagbearer, Dr Paa Kwesi Nduom says Ghana does not need donor funds to develop but rather, should harness her resources in order to yield better dividends.
Speaking on the Super Morning Show on Monday, Dr Nduom said the international community have over the years given us donor funds which have come along with conditions that only cripple the country's development agenda.
Citing South Korea as an example, he said the Far-East nation took a bold step in the late 1970-80s when it boldly rejected donor funds which were tied with concessionary conditions.
"In the early 80s [and] late 70s when they [South Korea] went to the World Bank and the World Bank said we will not give you money if you continue to build the steel building industry, the Koreans said okay, take your money, because steel building is going to become a bedrock for our economy," he said.
According to him, it is high time that Ghana follows suit to prevent such contract conditions which have but only retarded the pace of the country's growth.
Responding to host, Kojo Oppong Nkrumah's question of what the country's future should be with its donor partners, Dr Ndoum clearly stated that the country can survive without them.
"We need to be able to stand up and say, 'we don't need you' [donor partners]...the new pension law, if we had activism at the top and it was implemented very vigorously, we can raise a billion dollars from this system here in Ghana," he challenged.
He added that the country needs "activist leadership", where leaders will go down to communities in order to find pragmatic solutions to their problems.
Story by Fidel Amoah/Myjonline.com/Ghana