Berekuso roads in bad state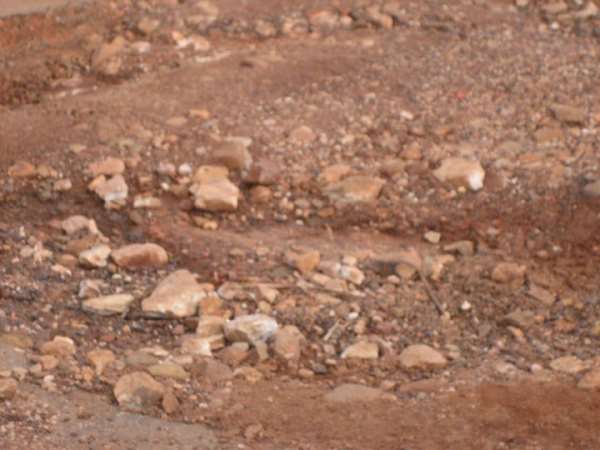 It sits right on top of the hilly mountains of the Akuapim Traditional Area, playing host to an assortment of business and commercial interests and activities but the chiefs and people of the area take little pride in the road network that virtually links them to the capital, Accra and other adjoining towns.
For a town that has a lot to show for in terms of development and economic viability including the citing of houses by real estate developers and the establishment of Ashesi University's proposed main campus, it is surprising that consistent pleas and notices to the powers that be concerning the poor state of the roads are yet to be attended to.

A visit by this newspaper to the town this week, revealed a deplorable state of the roads, a sordid experience which most commuters have to endure on daily basis. Also, movement of goods and services on any normal working day becomes difficult.
On Friday, the Chiefs and people of the area will be celebrating their annual Ohum Festival and hope that the festival will bring them good tidings including a lasting solution to the current challenges the town is facing.
Nana Odeefour Oteng Korankye, Chief of Brekuso and Dwafohene of the Akuapim Traditional area said after persistent calls to authorities Highways and the Minister of Roads and Transport to address the issue, he is convinced that this time, their concerns will be taken more serious.
"We've talking about it for sometime now but nothing concrete has happened so far. I am optimistic that this festival will open a whole new chapter and bring the kind of results we are all looking for", he said.
Friday's festival will be held on the theme: "Quality Basic education, key to national development". The Special guest of honour will be the Ex-President of the Republic of Ghana John Agyekum Kufour. Other guests will include Dr. Patrick Awuah, Founder of the Ashesi University.
There will be a grand durbur at which Nana Odeefour Oteng Korankye is expected to reiterate the importance of education to his people.
He sad plans are far advanced to build a library and an Information Communication Technology Centre for the town.