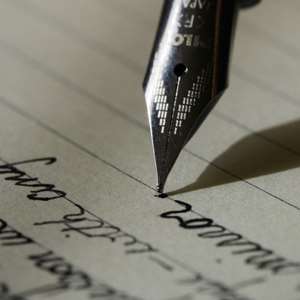 Just a short stroll through Rewali, Adampur, the mud embankment in Kaiserganj, Bahraich, a small district in the flood prone area of Uttar Pradesh, gives you an idea of the gravity of the predicament people here face year after year. Yet this year none seem to grumble their grievances about government apathy and inaction in rescue and rehabilitation work. In fact in most embankments the zeal to fight back the raging river shoulder to shoulder with district administration officials is a rare sight to see indeed.
The area was inundated for over a month last September with 3 lakh 80,000 qusecs being released from the dams in Lakhimpur Kheri near Nepal border, yet loss to life and livestock have been minimal. A feat until now termed impossible.
Says Raj Balli, a farmer from Khasipur with a family of five to feed, "I lost everything including my land. We managed to save the food rations as we built a loft and stored it on that in our hut. But I am not as distraught as I used to be every year when the floods came. This time the facilities provided to us by the district administration was more than adequate. It made up for our other losses. Hope when the floods come now we will be able to handle them again this year."
Similar sentiments echoed by Bechani, from Behrampur a farm labourer, "I have a seven members in my family to feed and when the floods came the land was lost to the river with no work left. My daughter too was injured last year when the floods came and cannot walk now but the help and medical aid we got from the government and rescue team saved our lives. The prompt compensation too brought us relief in these difficult times."

And that is precisely what the district administration with support from UNICEF had hoped to hear when they began preparing way back in June 2010 to face the challenges that floods in these prone areas throw up year after year. Predictably a blue print of crisis management was finally prepared last time the floods hit Bahraich.
Explains Rigzin Samphel, District Magistrate, Bahraich, "This was first time I was handling floods but I knew that the problems were the same year after year. So I decided to take stock of the situation and introduce counteractive measures way in advance. Challeneges of providing clean drinking water, emergency toilets for women, regular food supply and immediate inoculation against diseases were addressed on a war footing. The support from international organisations like UNICEF was very useful specially the plastic sheets, chlorine tablets and the expertise to reduce risk to life."
While getting down to the job right away made a huge difference to the people in the flood hit blocs of Bahraich what really scored with them was the unique innovations that Samphel introduced as well.
Over 800 elevated hand pumps now dot Bahraich's landscape which were installed all over the districts last year to ensure availability of clean drinking water during the flood complete with steps and a flat platform provided for easy access.
Says Samphel, "The design of the user friendly elevated hand pumps was suggested by engineers from Jal Nigam. The funds in turn for constructing was diverted from the additional funds in the Mahatma Gandhi National Rural Employment Guarantee Act. So nothing could delay construction of the hand pumps. I know this will help deal with the crisis effectively this year again."
His next concern was safe evacuation for which they needed good quality boats so with UNICEF's support under the Risk Reduction Programme boat masons were brought in from Faizabad and training was provided to local boatmen on constructing the metal boats. Armed with 45 boats rescue operations by DMs team were carried out smoothly. Since care was taken to choose the right material with which the boats were made durability and long term use of the boats is all set to be a huge asset this year when the floods come again.
Fully aware that one of biggest fallout of the floods would also be lack of privacy for women when it came to using toilets, Samphel came up with the idea of constructing pour flush toilets at various locations along the embankments and in the rescue camps.
"Women and children usually did not come to community camps due to lack sanitation facilities and preferred to stay back in the flooded villages. This put them at tremendous risk so keeping their needs in mind special toilets for women were constructed in the camps. I was happy to hear that this problem of women too was solved as most queue up very early in the morning itself to use the toilets and will have no hesitation to come to rescue camps now," beams the young DM.
And just when you think that is everything taken care of, the sight of community schools supported by UNICEF running on the kuccha embankments surprise you.
Running in three batches of I-Vth and VI-VIIth these community education centers have children streaming in from 14 schools of Bahraich.
11 year old Madhuri couldn't be happier learning her alphabets and multiplication sitting under a makeshift plastic roof, "Every year floods would disrupt our classes as the school would be converted into a rescue camp or a community kitchen. We lost out on our education regularly and most dropped out as well. But this time with schools still running it's a relief to be able to complete our studies."
A problem the DM understood well when he held discussions with the villagers while preparing for the floods.
As he explains, "I got to know that female literacy rate was just 26% and this too was disrupted when the 7 blocs out of the 14 in Baraich were flooded for quarter of the year so when UNICEF suggested setting up such school I was more than keen to make sure it was done."
And it was done, as it was a venture even UNICEF was keen to see materialize. Study materials, plastic sheets for setting up the makeshift school all were provided by them and promptly.
Says Adele Khudr, Chief, UNICEF, UP, who visited Bahraich recently, "It was a wonderful surprise to see the children doing so well in the schools in time of such crisis. These schools were indeed remarkable must be replicated in other districts facing a emergency so that education for children does not suffer. The positive involvement of the district administration and the DMs initiative to lead proactively in a crisis situation are also examples to be replicated. I am sure the other areas of concern which we feel needs to worked upon like nutrition of children during emergency, the functioning of the ICDS camps, growth monitoring and combining the Jaccha Baccha schemes and supportive supervision will help improve the situations in the crisis in near future as well."

Anjali Singh - CNS
(The author is a senior journalist writing for Citizen News Service (CNS) and also serves as the Director of Saaksham Foundation. Website: www.citizen-news.org )
- Shared under Creative Commons (CC) Attribution License