Luv FM holds 3rd fitness walk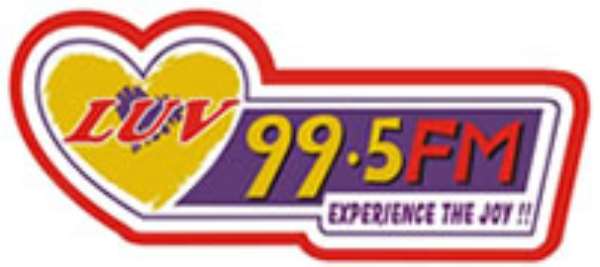 The Luv Fm Fitness Walk in Kumasi is fast becoming a major avenue for staff of corporate institutions to exercise, socialize and network for enhanced business productivity.
Personnel from corporate establishments and other individuals are expected to turn up to partake in the third edition of the fitness challenge on Saturday January 29, 2011.
The regular health package is part of the station's events to support the physical and mental well-being of staff from participating institutions.
Lead walkers for the third edition include Oheneba Adusei Poku, the Akyeampemhene of Kumasi and son of the Otumfuo; City Mayor, Samuel Sarpong; and Rev. Dr. Victor Osei of the Family Chapel International.
These personalities have emphasized the need for corporate Kumasi to care a great deal about healthy lifestyles and the health of the workforce.
Under a competitive environment, participants will be walking from the Miklin Hotel at Denyame, pass through all the principal roundabouts in the metropolis and get back to the Miklin Hotel for aerobics.
The past editions of the fitness walk have been exciting and intriguing – whilst some people joined the walk along the way, others fell out of the way and diverse strategies were adopted to cross the finishing line.
The aerobic sessions which climax the fitness walk are perhaps the most exciting aspects of this health package as the Tae Kwan Do group thrills patrons with their antics.
Participants of the third edition will receive free medical screening. There will also be hot kenkey by the pool side. The first corporate body to get to the finishing line also wins GH¢5000 worth of airtime from Luv FM.
Sponsors for the walk include Guarantee Trust Bank, Latex Foam, Vega Foods, Jeomaxx Company Limited, Voltic Natural Mineral Water, Professional Career Consortium and Multi TV.
Meanwhile, Luv Fm is partnering Roverman Productions to present Uncle Ebo Whyte's Festival of Plays in Kumasi.
Two exciting plays – House of Secrets and Caught in the Act – are premiering at the Kumasi Anglican Senior High School on Saturday January 29 and Sunday January 30, 2011.
Story by Kofi Adu Domfeh/Luv Fm/Ghana