We are not to blame for accidents; commercial drivers tell John Mahama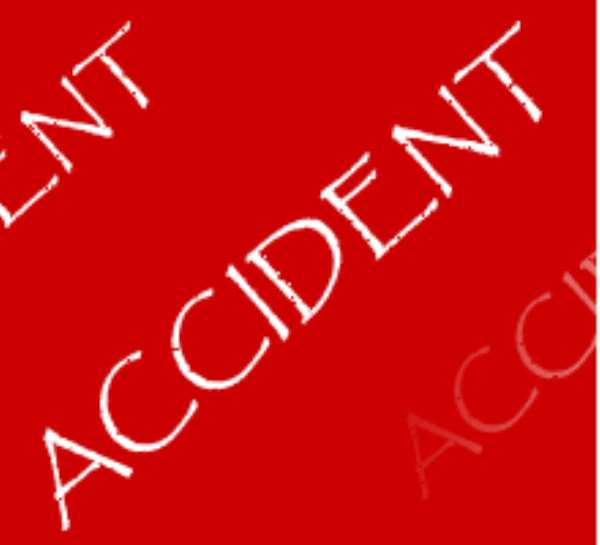 Some commercial drivers in Accra have rejected suggestions by vice President John Mahama that they are responsible for the increasing spate of road accidents in the country.
More than 120 people have died in road accidents over the last three weeks. The vice president says the loss of lives could have been prevented if commercial drivers complied with traffic regulations.
"Many a time when the roads are in a poor state it keeps our citizens alive, they don't die at the hands of killer drivers.
"As soon as we have reconstructed the road and brought it to grade A status, the slaughter of our citizens begin.
"Let me say that it is not acceptable. When people board your bus or vehicle their lives are in the hands of you the driver. There are simple precautions that you must take. The passengers enter into a contract with you to take them safely from point A to point B. It is not about how fast you go or smartly you can overtake.
"… Unfortunately some of our drivers as soon as they sit behind the wheel you wonder whether they lose their senses or what spirit comes into them," the vice president said during a sod cutting ceremony.
He urged the judiciary to take a more punitive action against the reckless drivers.
But commercial drivers completely disagree with the Vice President.
They say they are overwhelmed by poor road conditions and the reckless driving on the part of those who ride in private cars.
Joy News' Nana Yaa Fynn-Thompson has been speaking to some long-distance commercial drivers at the Neoplan station in Accra who insist there are other factors other than human error to blame for the rampant road accident.
One of the drivers said broken down articulated trucks which are abandoned on the roads for sometimes a month are major causes of the accident and not the driver who accidentally run into the trucks.
Another said the many speed rumps on the roads and bad roads are also to blame for the accidents.