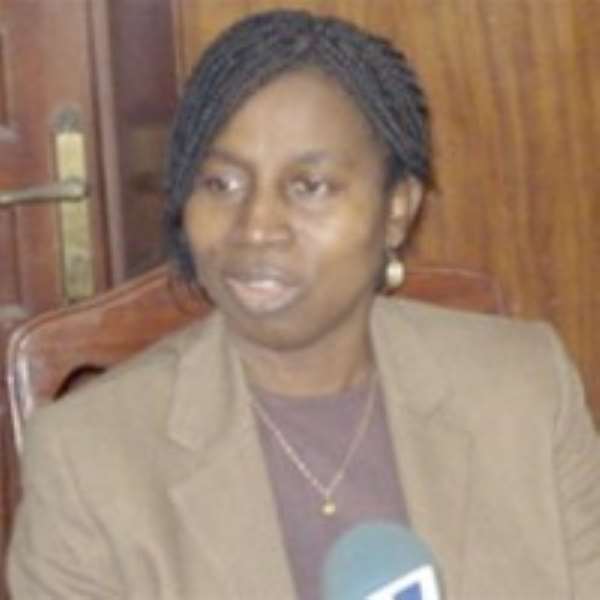 •Dr Grace Bediako
Factory prices shot up in December 2010 mainly due to sharp increase in electricity and water tariffs, according to the latest data released by the Ghana Statistical Service (GSS) yesterday.
This means utility bills for commercial entities inched up in the last month of 2010, which was characterized by Christmas activities.
The Producer Price Index (PPI), which measures the average change over time in the prices received by domestic producers for the production for their goods and services, increased by 2.38 percent.
The PPI recorded 17.98 percent in December 2010 compared to 16.01 percent in November 2010.
According to figures released by the GSS, utilities including production, transmission and distribution of electricity as well as collection, purification and distribution of water, recorded the highest inflation rate of 71.76 percent in December 2010.
Manufacturing, the largest industrial sub-sector with 69.75 percent share of all industry, recorded an inflation rate of 5.35 percent, slightly higher than the 3.83 percent recorded in November 2010.
Six out of the 16 major groups in the manufacturing sector recorded inflation rates higher than the manufacturing sector average.
Manufacture of electrical machinery and apparatus recorded the highest inflation rate whiles publishing, printing and reproduction of recorded media, manufacture of wood, wood products and cork, among others recorded negative inflation rates of 6.27 and 1.90 percent respectively.
Mining and quarrying, with 13.97 percent share of all industry, recorded an inflation rate of 25.28 percent as against 20.35 percent in November 2010.
Mining of metal ores and non-ferrous metal ores, except uranium and thorium ores, recorded inflation rates above the national average.
With regard to Petroleum Price Index, producer inflation in the manufacture of petroleum products group, recorded a sharp increase between October 2009 and December 2009.
Inflation in this sector stabilized for the first two months of the year.
The rate declined in November 2010 after increasing slightly in October 2010, but has remained virtually unchanged in December 2010.
Inflation rate for December 2010 was lower than the rate recorded during the same period in 2009.
The all industry year-on-year average inflation for 2010 was 18.77 percent.
During the 12-month period, the all industry recorded the highest inflation rate in December 2009.
Between January 2010 and May 2010, the rates declined, but increased in June 2010.
By Charles Nixon Yeboah