NDC guru wants bad image of Ashaiman changed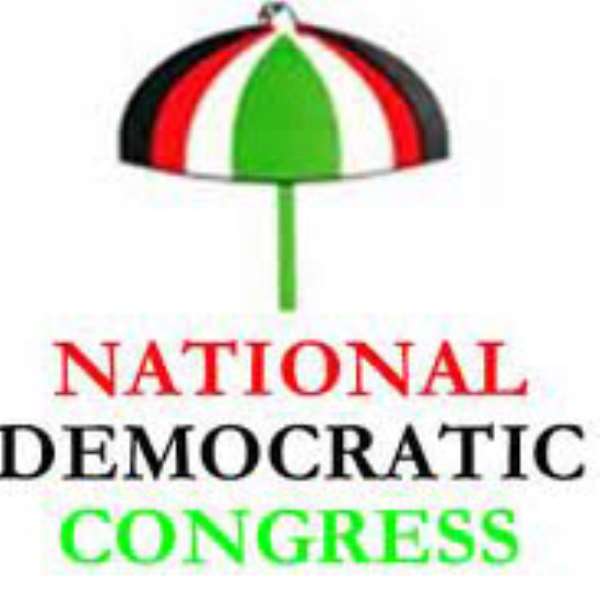 The National Democratic Congress (NDC) ward coordinator for Nii Tetteh Amui ward in Ashaiman, Mr. Abass M. Osabutey has expressed worry over the public perception that Ashaiman is one of the notorious towns in the country.
He has, therefore, called on members of the party to lead the crusade, by doing whatever they can to help change that perception, and give the town a more dignified image.
'Let us collectively fight against this issue, so that the tainted name which has been given to Ashaiman would be cleared. This is because the Ashaiman community is one area which has investment potentials and can lure potential investors to the area'.
Speaking at a New Year get-together for members of the party at Ashaiman, last Saturday, Mr. Osabutey noted that anytime the name Ashaiman was mentioned, it was associated with negative connotations, which is very bad for the area, especially its residents.
He said; 'Go to other Constituencies, Metropolis, Municipalities and Districts in the country and compare their violence records with that of Ashaiman, and you will realize that Ashaiman is not bad after all, yet they always paint us black'.
The NDC big man observed that there are doctors, lawyers, engineers, mechanics and other learned people in Ashaiman, but people out there do not want to be associated with the town and its noble people, because of the already battered image of the area.
The NDC ward coordinator continued that when in 2000 the issue of serial killing of women hit the country, Ashaiman did not record any, but all these things were done within the highly respected areas in Accra.
He called on the youth in the party not to engage themselves in fruitless arguments which would not bring them anything, but they should rather involve themselves in positive things that would enhance the name of Ashaiman in the eyes of not only Ghanaians, but also the rest of the world.
The NPP, according to him, is determined to win the 2012 general elections at all cost and had actually started their campaign in earnest.
Quoting former President Kufour,  he said 'It is better to be a floor member in a party in power than to be the General Secretary of a party in opposition.' He urged members of the party to take very good care of the power they have today and fight with the last blood in their veins to help the party retain power, come December 2012″.
He said if they divide their front, then there is no way they would retain power, but if they will come together as one group of people with one common agenda, then they can retain the power.