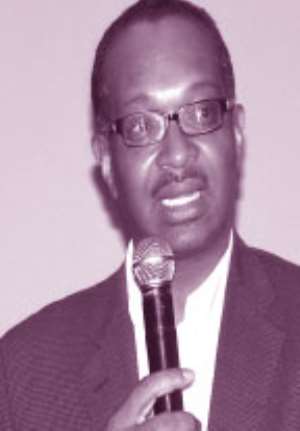 With Daniel Nonor
The Chief Executive Officer of the Volta River Authority (VRA), Mr. Kweku Awotwi has stated that competition in Ghana's power sector would not assure reliable supply of electricity to the people.
According to him, 'competition by itself is not enough to assure the health of Ghana's electricity or the successful provision of electricity to the people'.
Mr. Awotwi said this at a public lecture to mark 50th anniversary of the VRA in Accra. The lecture was themed -'Powering the Economy of Ghana and setting the standard for public sector excellence in Africa'.
He observed that strong, independent and transparent institutions in the power sector were prerequisite for the smooth delivery of electricity to the teeming Ghanaian population and beyond.
Mr. Awotwi indicated that VRA production had grown from 1,503 GWh to 10,273GWh, while its healthy profits of the 1990s turned into huge losses with the commencement of thermal operations in the last decade.
Touching on the regional perspective of the power sector, he hinted that the total electric power installed capacity in the whole 15 countries within the West Africa sub-region is 11,500 megawatt – which is below South Africa, South Korea and Vietnam.
Speaking on the topic 'Challenges to attainment of public sector excellence,' the former Chief Executive Officers of V.R.A; Dr. Charles Wereko Brobbey, Mr. Louis Casely-Hayford, Mr. E.K Kalitsi and Mr. Joshua Ofedie advised the company to concentrate on satisfying its customers.
They appealed to politicians to allow the authority to work effectively and efficiently, stressing 'we are appealing to you to stop interfering in the work of VRA'.
The Chairman of the Energy Commission, Prof. Abeeku Brew-Hammond, who chaired the function, challenged the management of the authority to bring institutional innovation to spur VRA to greater heights.
The Volta River Authority was established on April 26, 1961, by Act 46 of the Republic of Ghana constitution, to generate and supply electricity for domestic, commercial and industrial use for Ghana's development.
Additionally, VRA is mandated to control dam flooding and navigation, assist in lakeside development and transportation, and executive local government functions in the Akosombo Township and lakeside area.