NDC Won 2008 Elections Because Of Truth And Justice - Jerry Rawlings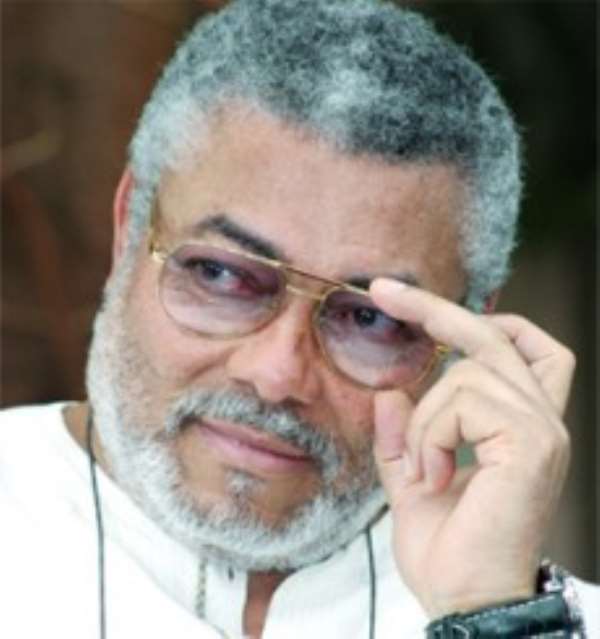 Former President J. J. Rawlings says the National Democratic Congress (NDC) won the 2008 elections because of their faith and belief in the truth, justice, and their fair play.
He said even though the New Patriotic Party invested huge amounts of money in the last elections, the NDC beat them with virtually nothing. "This is because of our belief in noble and human-centered values. Let us not make the mistake of forgetting those values. If we do so, we will be doing so at great cost," he said.
The former President made these remarks on Saturday, January 15, 2011 when he addressed fund-raising celebrations of the Concerned Muslim Youth of Ghana at the Kanda National Mosque project premises. He said it is not possible for anybody to destroy the NDC because the party represents the conscience of the people. President Rawlings said the only way the NDC could correct some of the misdeeds of the NPP regime was to rehabilitate the NDC. "We must clean up our own acts within the NDC.
Then, and only then, will we have the courage to correct the misdeeds that Kufuor left behind," he said. He said if the NDC did not clean up the mess left behind by former President Kufuor, then, "I am afraid things will not be that healthy for us in this country".