UNAIDS Boss visits Ghana AIDS Commission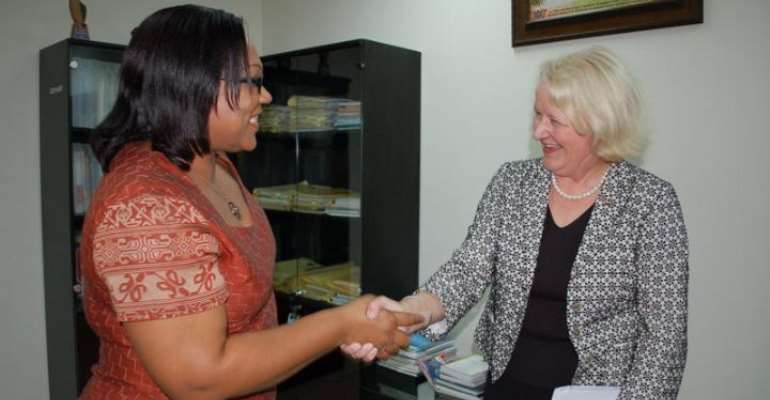 The Deputy Chief Executive Director of UNAIDS, Ms. Jan Beagle has lauded the Ghana AIDS Commission for its focus on the 'Know your response' strategy, explaining that UNAIDS has included it a new four-point strategy that is expected to yield maximum response to the fight against AIDS.
Speaking during a courtesy call on the Director General of the Ghana AIDS Commission, Dr. Angela El-Adas, Ms. Beagle disclosed that the new vision of the UN system is "zero new infections, zero AIDS related deaths and zero stigma and discrimination."
She encouraged the Commission to focus on 'revolutionalised prevention', which means tackling all the underlying factors that fuel the epidemic, find cheaper drugs that are easier to tolerate and be committed to work with communities.
Dr. El-Adas told the visiting Deputy Chief Executive Director that Ghana is currently implementing a five-year National Strategic Plan (2011-2015) to guide the response to the epidemic. The new strategy will guide the prioritization and targeting of key populations and regions in the country to ensure HIV services are provided where most needed.
"Ghana is committed to reducing all new infections by 50% over the period with the virtual elimination of Mother to Child Transmission by 2015. At the same time, we remain are working hard to scale up antiretroviral therapy to a larger proportion of PLHIV who need treatment by 2015", Dr. El-Adas emphasised.
The Director General thanked the development partners for their support in developing the National Strategic Plan and the National Response to HIV and AIDS especially over the past two years. She mentioned that through a strategic partnership between the UNAIDS and the European Union, Ghana also benefitted from a grant for Financial and Technical support to strengthen the National Response.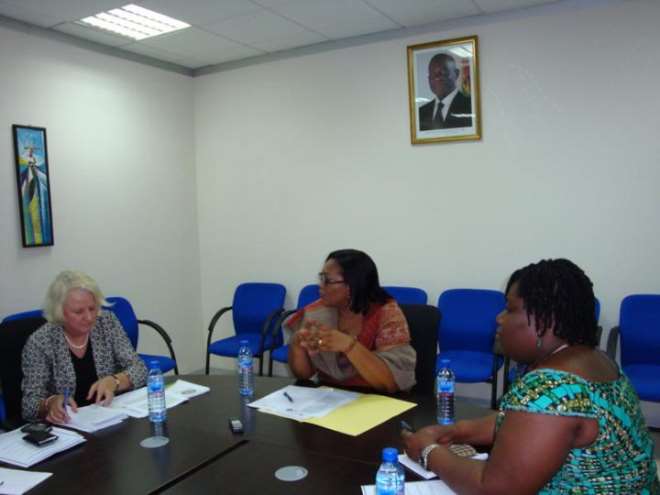 . Jan Beagle, Deputy Chief Executive Director of UNAIDS (left) in a meeting with Dr. Angela El-Adas, Director General of the Ghana AIDS Commission (middle) and Nana Oye Lithur, a member of the Governing Board of the Commission.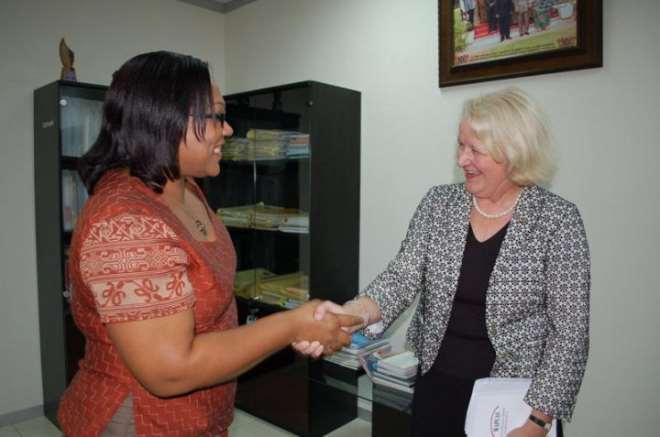 Dr. Angela El-Adas, Director General of the Ghana AIDS Commission, welcoming Jan Beagle of UNAIDS to the Commission.