Dr. Asem Fofro hospitalized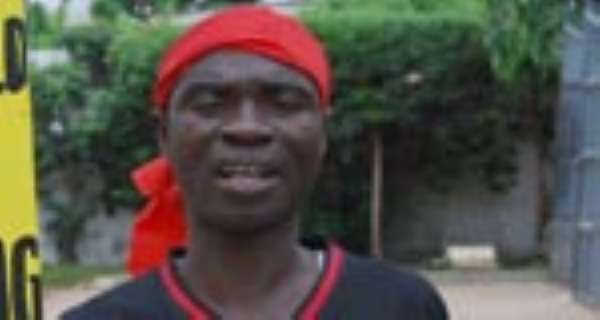 Dr. Asem Fofro
Popular serial caller and political demagogue, Mr Osei Yaw Nketia otherwise called Dr. Asem Fofro is unwell and on admission at the 37 Military Hospital in Accra.
Faint-voiced and apparently making an effort to speak, Asem Fofro who would not specify the ailment says however, he is on the way to recovery.
Speaking to Nana Kwabena Bobie Ansah on Asempa FM's Ekosii Sen programme Monday afternoon, Asem Fofro said he had been hospitalized for about a fortnight.
He intimated he had heard rumours that someone might be responsible for his ailment, however he expressed belief he would not succumb to anyone's machinations, disapproving of any spiritual connections to his predicament.
Asem Fofro, a member of the ruling party, said there is no ailment that is beyond orthodox medication, except that some may take very long to cure, and sometimes the cure may not come in good time resulting in death. Ghanaians should therefore stop ascribing spiritual causes for their ailments.
Asem Fofro shot to public prominence in 2007 with a daring challenge to then President John Kufuor at a public forum (People's Assembly) in Cape Coast to invoke a curse if the president believed he had not dipped his hands in state coffers. He concluded that challenge by hooting at him.
He has lately had a run-in with some members of his own party following what he said was a public apology he was impelled to render to Kufuor after the confrontation, and the last time he was heard loud in public, he was complaining bitterly against what he thought was a deliberate sidelining in the sharing of an alleged 'political goody' at the Castle, Osu.
Story by Myjoyonline.com/Ghana