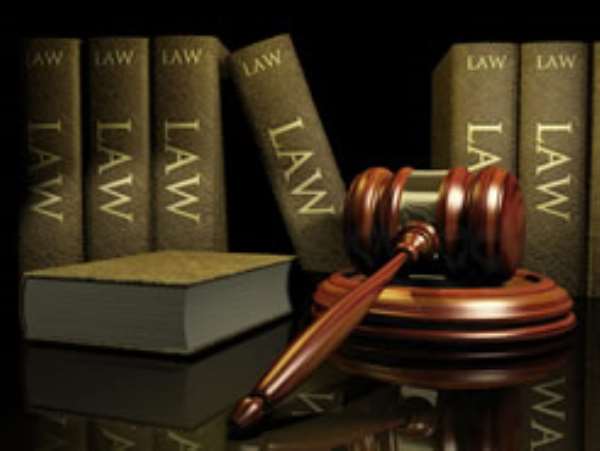 The District Chief Executive (DCE) of Pru in the Brong Ahafo Region, Massoud Mohamed is in hot waters following attempts by chiefs, National Democratic Congress (NDC) constituency executives, the youth and fishermen to forcibly remove him from office.
He has been accused of dealing in pre-mix fuel meant for fishermen and also showing disrespect to the chiefs and constituency executives.
The DCE, who has been accused of assaulting the Campaign Manager of the NDC during the 2008 general elections, Paapa Afagbaji, refused to appear before the Atebubu Magistrate court on 11th January 2011.
Mr Afagbaji accused the DCE of slapping him in public and ordering his boys to assault him.
The case was reported to the Yeji police who arraigned the DCE before court.
Speaking to Daily Guide, an NDC youth leader of Abease, George Yeboah said he was surprised that even though the case was reported to the Regional Minister, Kwadwo Nyamekye Mario, he had refused to take any action.
He said: "If what happened to Afagbazi had affected the Regional Minister or any minister for thaf matter, what would they have done?"
He was of the opinion that if the president fails to remove him from office, the chiefs will work against the party in the constituency.
A staunch supporter of the NDC said they will advise themselves appropriately if the authorities refuse to deal with the DCE.
He said they did not work hard for the party to come to power only for the DCE to treat them with contempt.
On his part, the branch chairman of the NDC in Yeji, Ashpha Kamal appealed to ex-President Rawlings, who is the founder of the party, to advise President Mills to remove the DCE from office to bring peace to the area.
He said since one could not live in Rome and strike with the Pope, the chiefs will punish the party come 2012 if the president fails to act now.
In the Saturday, January 15 edition of the Daily Guide, it was reported that the DCE brutally assaulted one Paapa Afagbeji for reporting him (the DCE) to the police for dealing in pre-mix fuel.
Mr Afagbaji told Daily Guide that the behaviour of the DCE is making the party unpopular in the region, hence his decision to report the case.
According to Mr. Paapa, the DCE attempted to bribe him but he refused.