Letter to Auntie Betty (1) Welcome to Education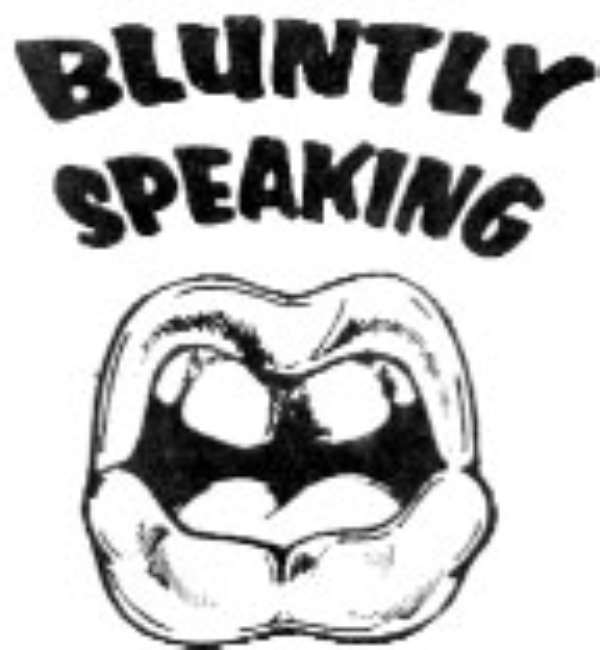 Dear Mrs. Betty Mould-Iddrisu, permit me to express my congratulations and commiseration to you, regarding your new appointment as the Minister of Education.
Congratulations, because, unlike your immediate predecessor at the Ministry of Education, Mr. Alex Tettey-Enyo, who seems to have lost out, you are coming from the Ministry of Justice and Attorney-General's Department.
My commiseration because, you have just been catapulted into a whole range of apparently intractable problems currently facing the Ministry.
Your immediate predecessor, Mr. Alex Tettey-Enyo, brought to the Ministry of Education a fistful of advantages. He was not an 'outsider' brought to the Ministry. In fact, he passed through the mill.
At one time, he had been a graduate professional teacher, a headmaster, and a National Vice President of the Conference of Heads of Assisted Secondary Schools (CHASS).
He had also served as the Director of Secondary Education at the National Headquarters and Acting Deputy Director-General.
I hear that he had also been a District Secretary under the defunct Provisional National Defence Council (PNDC). Why did President John Evans Atta Mills dismiss him as Minister of Education?
Under the Constitution, the President is not legally obliged to give anyone any reasons for shifting a minster from his position to another position, or even for dismissing him outright. Fortunately, we are also not barred from speculating. Why was Mr. Tettey-Enyo removed from office?
Perhaps, when it mattered most, he did not have influential people in the corridors of power to speak up for him. Perhaps, it was the way the Ministry handled the agitations by the University Teachers Association of Ghana (UTAG) and the Polytechnic Teachers Association of Ghana (POTAG). The problems of dormitory and classroom accommodation in our senior high schools cannot also be overlooked.
As far as I can remember, instead of wading into these agitations and problems, Mr. Tettey-Enyo chose to cocoon himself in silence. He heard no evil, he saw no evil, and, therefore, he spoke no evil. It was mainly one of his deputies, Dr. J.S. Annan, who was heard speaking and seen to be acting.
Unfortunately, Dr. Annan badly bungled the job with his arrogant stance, as well as his abrasive and insulting attitude, especially, his mixing it up with Dr. Yankyera, Chairman of the University Teachers Association of Ghana (UTAG), Kwame Nkrumah University of Science and Technology branch.
It was all branches of UTAG on strike at the time. Yet, Dr Annan chose to go to Legon with Mr. Samuel Okudzeto-Ablakwa, a Deputy Minister of Information, to assure Legon students that they would not lose out.
While the Executive of Conference of Heads of Assisted Secondary Schools (CHASS) were expressing concern about the lack of dormitory and classroom space, Dr. Annan claimed that heads of some 'privileged' schools did not see any problem. He saw the hand and heard the voice of partisan politics in the concerns raised by CHASS. What an insult to think that the President of CHASS can sway the rank and file in a particular political direction.
President Mills eventually, met UTAG, but chose to ignore POTAG. Who advised him to do so?
Auntie Betty, I am respectfully telling you that the Ministry of Education and the Ghana Education Service badly handled the problems posed by UTAG and POTAG, as well as the problems of dormitory and classroom accommodation at the senior high schools.
I cannot tell how much of the blame should be placed at the doorsteps of Mr. Tettey-Enyo. However, it is said the captain goes down with his ship. Consequently, Mr. Tettey-Enyo has gone down.
Madam, the removal of Mr. Tettey-Enyo has not resulted in an instant resolution of the problems. Even as I write this letter to you, heads of our senior high schools continue to lament over the problems of classroom and dormitory space.
You have a chance to back out. On the other hand, if you choose to accept your new position, do not launch into a jeremiad about how you came to meet the problems, and how your predecessor should have solved them. Do not even blame the New Patriotic Party (NPP) administration. Your duty is to solve the problem, not explain them.
As you settle into your new job, you will realise that there are certain bodies you will have to deal with, one time or the other.
These bodies include UTAG (University Teachers Association of Ghana), CHASS (Conference of Heads of Assisted Secondary Schools), GNAT (Ghana National Association of Teachers), POTAG (Polytechnic Teachers Association of Ghana), NAGRAT (National Association of Graduate Teachers), and TEWU (Teachers and Education Workers Union).
You will also come into contact with associations of District Directors of Education, Principals of Teacher Training Colleges, Rectors of Polytechnics, Vice Chancellors, Technical Institutions Heads, University Senior Staff Association, etc.
Some of these bodies, like CHASS, might not give you 'trouble' with agitations for salary reviews. But, watch out for POTAG, UTAG, NAGRAT and TEWU, for example.
I am not demonising these bodies. On the contrary, all the bodies I have mentioned should be listened to carefully when they speak. Do not look for partisan political agitators among their leadership. Sit down with them, listen to them, and explain things to them. Do not ignore them until their grievances, justified or not, begin to fester and become chronic.
Be careful about arbitrary decisions. Find out why Mr. Bannerman-Mensah was removed as the Director-General of the Ghana Education Service.
Madam, please note that officials at GNAT and NAGRAT Offices are not paid by the government, so do not attempt to intimidate them when they speak.
Overall, you can achieve more with molasses than with vinegar, even though, from time to time, as the circumstances may demand, you will need to be firm.
Do not hunt anybody the way you dealt with the EO Group when you were the Minister of Justice and Attorney-General. It did not do your image any good ,when you could still go to Parliament and tell the Speaker and Members that the Ghana CID was still pursuing the phantom matter of the EO. Did you see Mr. George Owusu of the EO Group on the platform with President Mills at the ceremony to mark the pouring of first oil? He was there.
There are many problems that adversely affect education in our dear country. In my next chat with you, I shall touch on some of these problems. In the mean time, I say, welcome to the hot seat.