Inflation drops to 8.5% for the first time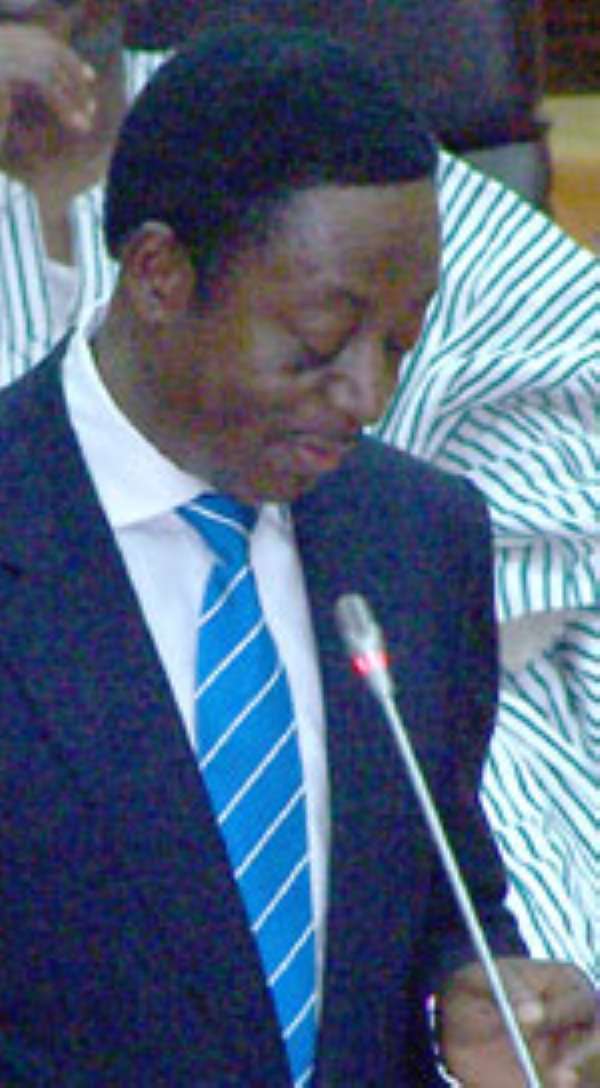 Dr. Kwabena Duffuor, Minister for Finance & Economic Planning
Figures emanating from the Ghana Statistical Service (GSS) indicated that year on year inflation, which is measured by the Consumer Price Index (CPI) has dropped to 8.5% for the month of December 2010, from 9.38% in November, 2010.
The monthly rate, which is the percentage change in the CPI over one month, was 0.88% for December 2010, compared with 0.47 in November 2010. This is the 18th straight month of slowing or stable inflation and bringing the rate to the lowest since June 1992, according to the GSS.
The Minister of Finance and Economic Planning, Dr. Kwabena Duffuor has welcomed the drop in inflation, the lowest ever under any government in the nation's recent economic history.
'The steady decline in the inflation rate is attributed principally to the continued monetary restraint, prudent fiscal management by the government, good agricultural policies (causing good food harvest) and stable commodity prices,' Dr. Duffuor explained.
He dismissed claims from some quarters that the drop in the inflation rate is attributed to lack of spending on the part of the government, adding that the Mills administration has met all its financial obligations and has even moved to clear a substantial part of the huge arrears to contractors, left behind by the previous government.
The Finance Minister said that 'the drop in the rate of inflation to 8.5 per cent bears testimony to the stability of the economy which the government has been pursuing since January 2009. Now that the economy has stabilized, fiscal year 2011 and the medium term will see a strong stimulation of growth and job creation.'
'We'll pursue a broad based and job-creation economic growth agenda to remove Ghanaians out of poverty,' Dr Duffuor added.  He said inflation reached 18.1% in December 2008, as a result of excessive spending by the previous government.
This led to a build-up of strong inflationary pressures in the economy, which caused the inflation rate to continue to rise in the first half of 2009, reaching an all time high of 20.7% in June.
The inflation was also fuelled by the weakened domestic currency, which lost more than 30% of its value against the dollar between July 2008 and June 2009.