Juaben hospital gets GH¢80,000 laboratory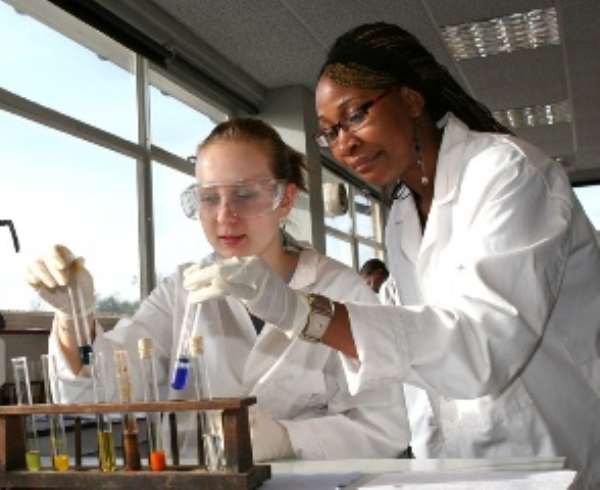 A state-of-the-art laboratory built for the Juaben Government Hospital at a cost of GH¢80,000.00 has been inaugurated at a ceremony on Wednesday at Juaben.

Funds for the project came from the National AIDS Control Programme (NACP) and the hospital's own internally generated funds (IGF).

Dr Aaron Ofei, Ashanti Regional Director of Health Services (GHS), who oversaw the inauguration, asked managers of health facilities to ensure transparency in the management of grants and other monies they receive.

He advised them to ensure that the laboratory was used solely for the intended purpose to bring quality care to patients.

Dr Ofei said the IGF for example needed to go into the expansion of the facilities at the hospitals and also encouraged health workers to maintain high standards of professionalism and to treat patients with respect and dignity.

Dr Ofei warned that unethical conduct would not be countenanced and that offenders would be sanctioned.

The Medical Superintendent of the hospital, Dr Prosper K. Gbekor, said the laboratory would help to significantly improve the diagnosis of diseases and treatment.

He praised the NACP for the collaboration that resulted in the successful completion of the project, while he asked the laboratory technicians to handle the equipment at the lab with care.

Mrs Alberta Lomotey, Ejisu-Juaben Municipal Health Director, commended the management of the hospital for the judicious use of its IGF.

She noted that improved laboratory service was critical to effective primary health care, treatment and disease prevention.

The Omanhene of Juaben, Nana Otuo Siriboe II, announced the release of 30 acres of land to the hospital for the establishment of a nursing training school.