Case of Asabee, eight others adjourned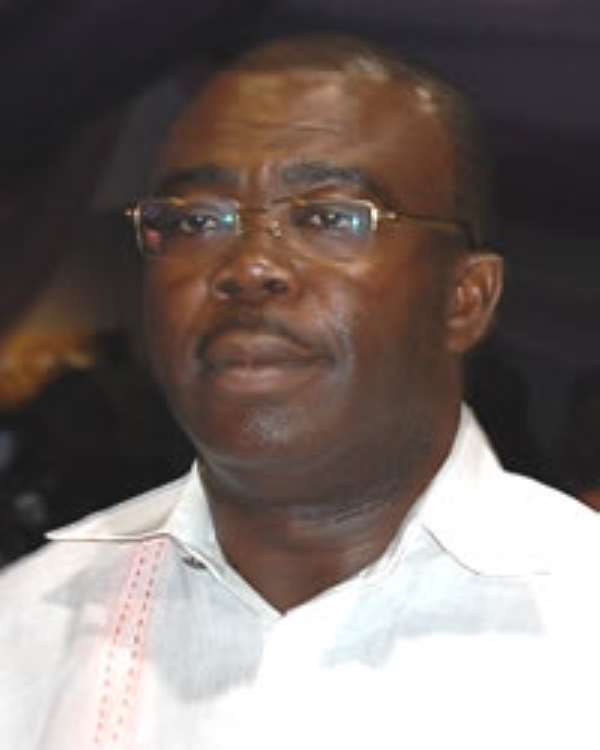 Former Information Minister, Stephen Asamoah Boateng

The Accra Fast Track High Court yesterday adjourned the case involving a former Minister for Information, Mr Stephen Asamoah-Boateng, aka Asabee, and eight others over an GH¢86,915.85 contract for renovation works at the ministry following the absence of the prosecutor and a witness in the case.
The court adjourned the case to February 9, 2011 as a result of the absence of Mr Anthony Gyambiby, a Chief State Attorney, and a witness in the case, Mr Samuel Okudzeto-Ablakwa.
Mr Ablakwa was expected to be cross-examined by the defence team but he was absent when the matter was called. No reason was given for his absence.
A representative from the Attorney-General's office who had come to the court to do a case could not explain what had led to Mr Gyambiby's absence.
Following the development, the trial judge, Mr Justice Charles Quist, directed that hearing notices should be served on parties in the case to enable them to attend court on the next adjourned date.
The accused persons were present in court.
Mr Asamoah-Boateng and his wife, Zuleika, are standing trial with Frank Agyekum, a former Deputy Minister at the ministry; Kofi Asamoah-Boateng, a former Director of Finance and Administration at the Ministry of Information; Kwabena Denkyira, a former Deputy Director of Finance and Administration at the ministry; Yasmin Domua and Prosper Aku of Supreme Procurement Agency Ltd, as well as the company as an entity, charged with contravening the Procurement Act.
They are alleged to have conspired to contravene the Procurement Act by not following the due process in obtaining a contract amounting to GH¢86,915.85 for renovation works at the Ministry of Information.
Sampong is facing six counts of conspiracy, contravention of the Procurement Act, attempt to defraud, altering documents and deceit of public officer, while Agyekum has been charged with conspiracy, contravention of provision, attempt to defraud and deceit of public officer.
Domua, a manageress and cousin of Zuleika, is charged with conspiracy to commit crime, after which she was granted a GH¢10,000 bail with two sureties.
Kofi Asamoah-Boateng faces six counts of forgery of official document, possession of forged documents and forgery and possession of false document, while Denkyira faces a charge of conspiracy.
Prosper has also been charged with four counts of possession and forgery of document of architects, an engineering certificate and a false tender document.
All the accused persons have pleaded not guilty to the charges and have all been admitted to bail.
Mr Ablakwa had, in October 2010, stated in his evidence-in-chief that the accused persons did not comply with procurement procedures before the award of the contract.
He is expected to be cross-examined by defence lawyers on February 9, 2011.