SAMIA NKRUMAH MAY BE THE LAST HOPE FOR CPP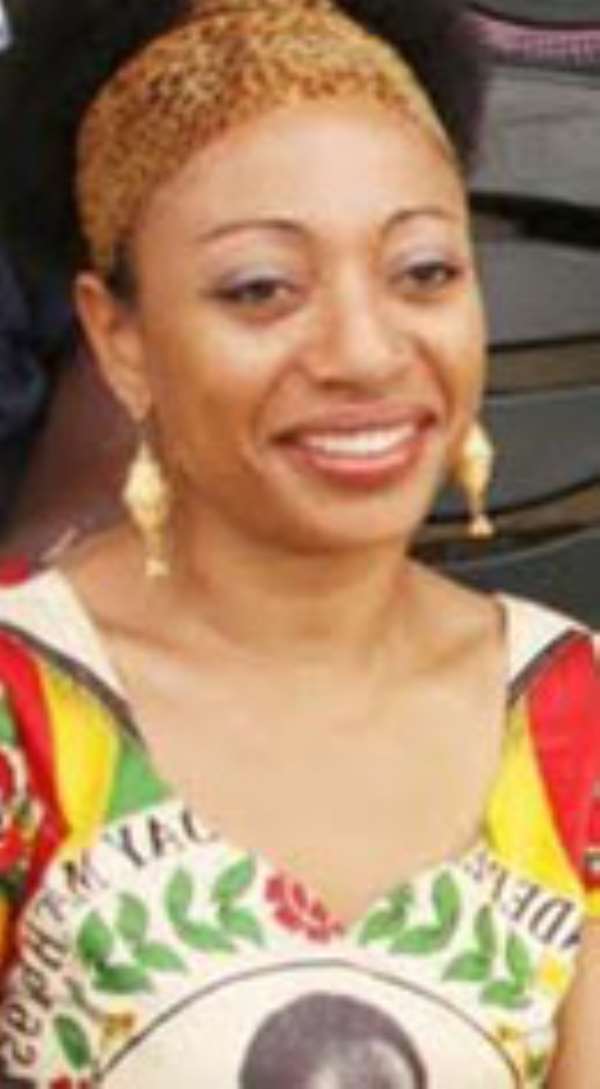 Distinguished members of The Convention Peoples Party, Yao Fiagbeto the founder and President of Concern Citizens Democratic Alliance for Ghana (CCDAG) today announced support for the candidacy of the Honorable Madam Samia Nkrumah to the leadership of the Convention Peoples Party (CPP). We cannot dutifully do so without paying the outmost respect to the big six of United Gold Coast Convention (UGCC) and Osagyefo Dr. Kwame Nkrumah one of the greatest African personalities, and the father of Ghana's Independence. We also salute His Excellencies Presidents Rawlings, Kuffour, Mills, NDC and the NPP for the rebirth of Ghana and their continuous unrelenting efforts in Ghana's democratic dispensation.
The CCDAG decision to support Samia was based on our core principles which stipulate that a party leader must be an elected Member of Parliament or Constituent Assembly, a pre-requisite for presidential bid. Furthermore, such a person must also demonstrate commitment for Democratic Freedom, Work, and Happiness for all Ghanaian. Finally, such candidate must also commit to constitutional amendment which includes only members of parliament and constitutional assembly to contest in presidential elections.
CCDAG further aspires for, encourages and endorses three or more vibrant parties in democratic Ghana, because this special consideration in our view will provide more electoral choices to serve our unique diversity in our electoral process in Ghana. For that matter, we strongly counsel the leadership of CPP to take stock of their past achievement and give the candidacy of the distinguished Member of Parliament Samia Nkrumah a unanimous serious attention. This move will speed up her efforts in formulating an effective and workable strategy in transforming the party into its rightful position before the next election. The herculean task before the CPP now is not necessary winning the presidency but winning more seats both in parliamentary and constituent assemblies where the two major parties, the NDC and the NPP are vulnerable, and the person who will help the CPP achieve such a task is no other person than Her Honorable Member of Parliament Samia Nkrumah. CPP must aggressively increase the number of her members if the party wants to be a force worth recognizing by the suffering citizens of Ghana. It was Samia zeal and determination to win despite all negative insinuation about her parliamentary bid that is going to be an asset for the CPP. We believed that, Samia will represent a unique and different platform that promotes, employs honest, respectful, and constructive criticisms into the national debate. As a woman who has won the bid to parliament through the compassion and trust of her constituency, we believe if given the mantle of leadership, Samia will not let CPP down; she will captivate and win the heart, mind and soul of the masses; which most of the MPs do not know how to do. Their only assets are to influence the party heads for constituent appointment and go and impose themselves on the people. Samia leadership with the help of good people of Ghana will change all that. We hope her leadership will let the people decide who they want to send to parliament not the party leadership. We trust her honorable MP Samia Nkrumah will demonstrate to her party and to Ghanaians how CPP can use her experience, compassion, and the love for country in bringing about real democratic change that links education to rural development, oil revenue to agriculture, manufacturing to warehousing, and transportation to distribution, security to worker and consumer satisfaction and happiness.
Samia election to parliament, her vast knowledge of research and global exposure to different realities in relation to Ghana, in our view equipped her for the task to lead her party and help elect a formidable MPs and Assembly members. Samia under her leadership she will educate the Ghanaian electorate on how the western world utilizes their oil revenue verses how third world nations use their oil revenue and lessons to be learned. Samia leadership will re-educate the party faithful and the Ghanaian about the true meaning of WORK and HAPPINESS a role CCDAG vow to embark hereon to the benefit of our people. Ghana must and will be once again become the beacon of Africa, a symbol of hope among Africa oil producing countries, whose oil revenue not only enriches politicians, the most affluent in society but our workforce and the most vulnerable in our urban and rural areas.
God Bless Samia Nkrumah, God bless CPP, God Bless Ghana and HAPPY NEW YEAR
Enyonyoge, eba hie, ebe yeyie, Allah ki yayi
Yao Fiagbeto
PRESIDENT& FOUNDER-CCDAG
P.O. BOX 222
JONESBORO, GE0RGIA. 30238
[email protected], [email protected], [email protected]
North-West Legon, Kwabenya. G/A Ghana
P.O. BOX 3O, Atito via Anloga. V/R Ghana