Mills scores 'F' on NPP 'test on economy'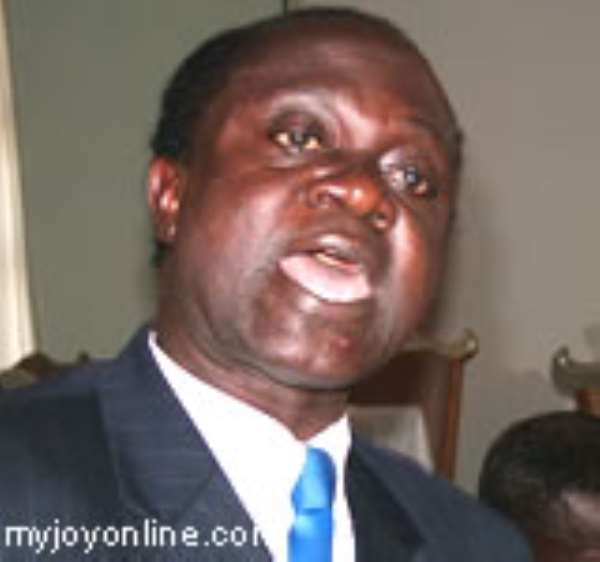 Prof. George Gyan Baffour
The opposition New Patriotic Party has scored President John Mills F, for his management of the economy.
The Minority in Parliament at a press conference Wednesday, catalogued a litany of issues they say point to the fact that the Mills government had mismanaged the economy.
"In 2010, the government targeted a real GDP growth of 6.5 per cent, the actual attained growth was 5.9 per cent – a missed target. With respect to sectoral growth rates, agricultural sector was targeted to grow at 6%, industry at 6.6% and the services sector at 6.8%. The provisional growth rates achieved are reported to be 4.8%, 7% and 6.1% for agriculture, industry and services sector respectively. In other words, for the sectoral targeted growth rates, two out of three targets were missed," Prof. George Gyan Baffour said.
He said the government's abysmal performance was not limited to last year as the same poor results were obtained in 2009.
The former Deputy Finance minister said the government had missed its inflation targets for the year and that the 2011 budget clearly showed that "the management of the economy suffered a major setback in 2010."
He accused the government of under-declaring its expenditure citing the case in which "the budget did not account for over GH¢300 million in payments on arrears including judgement debt that were made in 2010."
The Minority also accuse the government of accumulating significant arrears in 2010. "The government has accumulated domestic payment (that is payment for work done) to the tune of some GH¢3.2 billion or over 12% of GDP, including arrears on single spine salary structure of between GH¢600 million and GH¢1.1 billion), new commitments of some GH¢1 billion, GETFund, District Assembly Common Fund, NHIS, SSNIT pensions, etc."
The Minority also took issues with what they called the government's double standards and deliberate misinformation for political purposes. Prof. Baffour said while the government told the IMF in the second quarter of 2010 that the stock of arrears for 2008 was GH¢1.1 billion, the Finance Minister, Dr Kwabena Duffuor said in Parliament that the government inherited arrears amounting to GH¢1,801.56 million. "So what is the arrears? GH¢1.1 billion or GH¢1.8 billion? He asked.
The Minority said the GH¢3.9 billion Gross International Reserves being boasted about by government was phantom because that amount came about as a result of the government's failure to pay its bills.
"As a result of the huge arrears, public debt in 2010 is increasing at a rapid pace and rose from $8 billion in December 2008 to over $11 billion as of September 2010, representing over 68% of GDP," the NPP Minority said, stating the public debt stood at $7.5 billion in 2000.
Prof. Baffour said the NDC government had added more to the public debt in 2 years, than the NPP did in eight years.
Story by Malik Abass Daabu/Myjoyonline.com/Ghana