Police Service assures Ghanaians of transparency in recruitment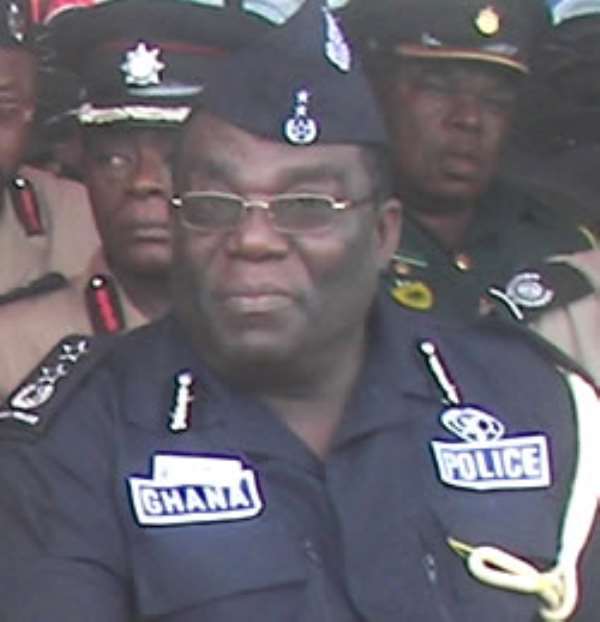 Paul Tawiah Quaye, Inspector General of Police
January 10, 2011
Cape Coast, Jan. 10, GNA - The Ghana Police Service on Monday gave the assurance that the selection process of its on-going recruitment exercise was a rigorous and transparent.
It said the exercise would be thorough at all levels to bring out highly qualified personnel for the Service.
The exercise which began about a week ago in Accra is expected to recruit more than 2,300 personnel nationwide into its six training schools across the country and would place considerable emphases on gender balance.
Deputy Commissioner of Police Peter Alex Wiredu, the Director General in charge of Human Resource Development at the Police Training School in Accra, said this in an interaction with the media on Monday during the Region's recruitment exercise in Cape Coast.
He said the greatest challenge of the Service was accommodation and its target was to recruit as many qualified personnel as possible and to avoid over-crowding in the training schools the recruits would be trained in batches.
Mr Wiredu said construction work had re-started on a number of housing projects for the Police Service which were halted due to financial constraints and was optimistic that they will be ready for occupation by the time the first batch of personnel passed out.
Assistant Commissioner of Police James Azumah Abass-Abaah, the Commanding Officer at the National Police Training School, said about 400 applicants had been short listed for the Central Region adding that if an applicant for genuine reasons failed to show up at their respective centers they could go through the recruitment process at another center.
He said the exercise had been smooth so far and advised applicants against bribing officers in charge with the hope of being recruited.
GNA