COCOBOD announces new bonus cocoa farmers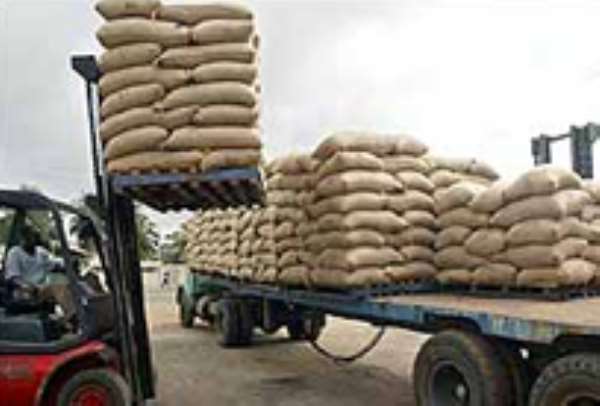 The Ghana Cocoa Board is hopeful the constant payment of bonuses to farmers together with other incentives will help stem smuggling of the bean to neighboring countries.
The board yesterday announced the release of some 23.4 million Ghana cedis as farmers' bonus to be paid through the Licensed Buying Companies.
Each farmer should receive 2 Ghana cedis 50 pesewas for every 64 Kilo bag and it is the first tranche of the bonus package to be advanced to farmers for the 2009/2010 crop year.
COCOBOD's Public Affairs Manager, Noah Ameya said the payment is designed to make a clear statement to the farmers that whenever there is a difference in tariff on the produce, once they have sold to Ghana, they stand to benefit.
That, he said, will motivate them to want to sell to the Ghana Cocoa Board than to smuggle to other countries and get onetime payment.