Mahama's incompetence has failed us - PNC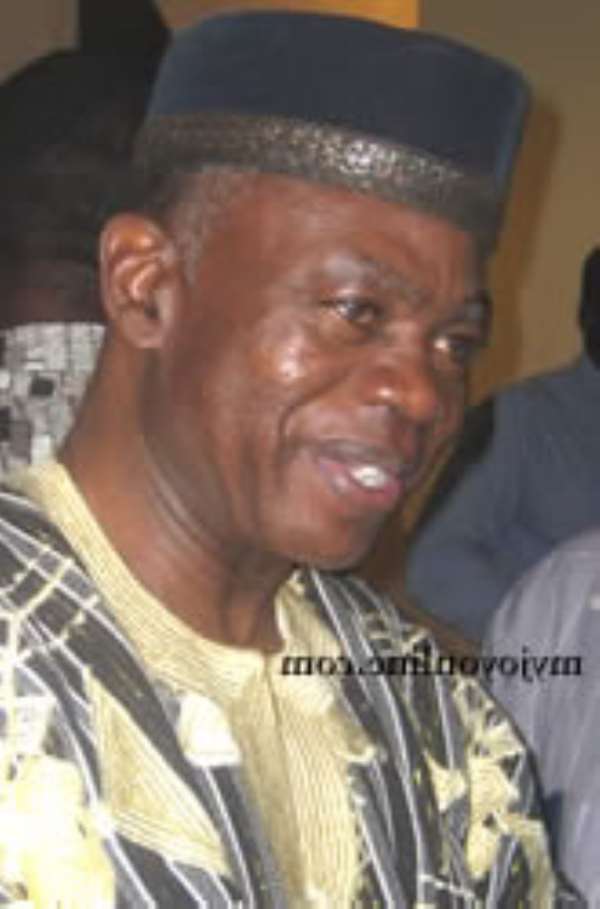 Dr. Edward Mahama, founder of People's National Convention (PNC)

The fPeople's National Convention (PNC) is blaming its founder Dr. Edward Mahama or the party's consistent losses and abysmal performance in many parliamentary and presidential elections.
The Chairman of the Party's Interim Management Committee, Basili Wasai, told Citi News Dr. Mahama has been of great disservice to the party.
According to him, the Interim Committee is a competent replacement for Dr. Mahama and his team of national executives.
Mr. Basili Wasai says the committee will be the main decision making body for the party until the PNC is able to elect new set of executives at its 2011 congress.
"From records you can say that the performance of the party has not been all that we thought it would be. We have not been able to deliver since Edward Mahama took over in 1996. The Interim Management Committee has therefore thought it wise to get themselves together and steer the affairs of the party until we are able to get the party to Congress later this year so that we will be able to elect new national executives to lead the party," he said.
The thirteen-member Committee which is led by Basili Wasai was set up on January 4 2011, by a group opposed to the leadership of the PNC.
According to a report by Accra-based Joy FM, the group has forcibly taken over the party's national office, with strict instructions from the IMC not to allow any member of the Ramadan leadership access to the office.
Spokesperson of the group, Sontim Torbiga told Joy News the men are workers of the PNC. He added that the IMC has been legitimized by the regional chairmen of the party; some of who are members of the IMC.
He explained further that the ousted leaders violated the party's constitution in having Edward Mahama run as the party's candidate for an unprecedented fourth time and still dreaming of a fifth time when the constitution of the party allowed for only two attempts.
He said Mr. Mahama conspired with Ramadan to have their friends appointed as vice chairmen in flagrant violation of the party's constitution.
The PNC is optimistic it will attain greater heights in their quest to hold the seat of Government come 2012.