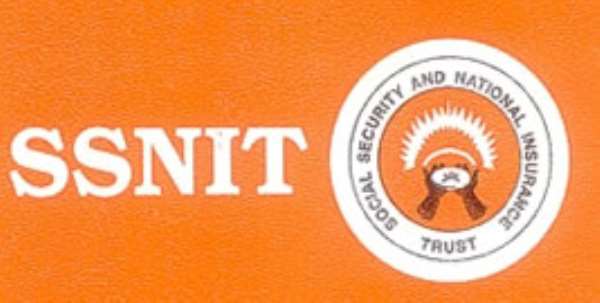 Allowances for pensioners under the Social Security and National Insurance Trust (SSNIT) have been reviewed upwards by GHCl0.03.
Consequently, pensioners who were already on the minimum pension of GHC42.11 as of December 2010 will, from January 2011, receive GHC52.14.
In an interview with the Daily Graphic, the Corporate Affairs Manager of SSNIT, Ms Evangeline Amegashie, stated that the review would raise the current pensions expenditure of SSNIT to GHC3,131,000 which would be used to pay beneficiaries, some of whom would be paid lump sums.
The review will benefit all the three categories of pensioners. The first category (the Old Age Pension), which involves those who retire at the compulsory retirement age of 60 years and must have contributed for not less than 180 months in aggregate, will receive full pension benefit.
When a member retires voluntarily, however, on attaining 55 or more but below 60 and has contributed for not less than 180 months in aggregate, he is entitled to a reduced pension.
The second category of pensioners embraces those beneficiaries who are totally incapable of earning a living through working and are classified as invalidity pensioners.
Those under the last category, called the Survivors' Lump Sum Benefit, which is paid to the nominated dependants of a member upon his/her death, will all benefit under the review.
Ms Amegashie further explained that the increase was in accordance with Section 80 of the National Pensions Act, 2008 (Act 766), which governs the activities of the trust, and added that the number of pensioners on the pension payroll as of November 2010 was 160,383.
The new minimum pension for 2011 for new pensioners would now be GHC45, she stated.
SSNIT is a Statutory public trust charged with the administration of Ghana's National Pension Scheme.
Ms Amegashie said the highest pension earner now received GHC12,185 and explained that the amount received by each pensioner was dependent on the number of years that he or she contributed to the scheme, the monthly contribution and the retiring age of the pensioner.
"The critical factor which affects the level of pensions is the salary on which a member contributes to the social security scheme. The other factors are the contribution period indicating how long a member contributes and the age at which a member retires for the old age pension," she explained.
With over one million membership and more than 100,000 pensioners, SSNIT is currently the biggest non-bank financial institution in the country with a primary responsibility to replace part of lost income due to old age, invalidity and payment of survivors' benefits to dependants of deceased members.