I know my Desire: What about You?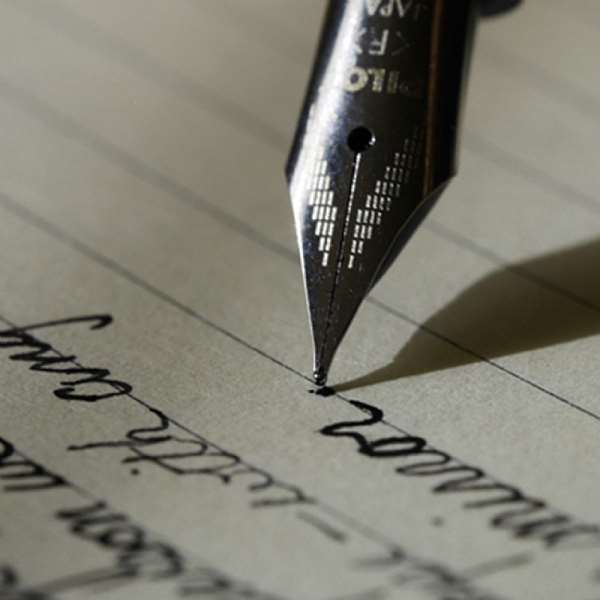 I am slightly confused if all the people that saw the end of 2010 are here with us today in the beginning of 2011. It is pertinent to say that the wonderful people we knew that are not here with us, we are not better than they were. It's not that they chose not to be here with us, but fate had the other side of their wish and led them to the road of their ancestors. In fact, our being here today should add a few other qualities in our lives that I think some of us, if not all, had overlooked. I sincerely thank my fate that made my being alive today possible. My sincere and immeasurable thanks go to you present and to all who are in the spirit with me, but are not here in person. Without people like you – men and women of valour – I don't think that I would have had this privilege to start writing again this year. I have the strong believe that this article will go down the history. Your reading me is such a lifetime magical issue for me. I must confess.

I presume that it was your desire for knowledge that has kept you reading me, not because I am a better writer. Like the title of my article goes, in earnest, I know my desire in life, but I don't know about you. This is another year. Are you like the biblical prodigal son whom his father gave the best of opportunities to live a better life but he preferred to dine with the swine? Are you among the many people who depend on miracles and luck without the desire to define their definiteness of purpose in life? Miracles do happen when there was cause for action. Even some sages of ages did say that faith without work is in vain! Are you among the many people who only live a life of unfulfilled HOPES?

I must say that there is no generation that hardship is not fad, but even in the face of vicissitudes, men with desire sprang up exceptionally. This is to say that you don't need to be a fraudster and engage in other criminal activities anywhere in the world to be financially comfortable. You need education and not compulsorily university degrees to attain your nature given heights in life. What you need is mandatorily, desire. All you need is DESIRE!

DESIRE should be your watchdog. And this is the reason you must be careful with what occupies your heart. You must reap the negative or positive thoughts you allowed to occupy your heart. Be careful with your desires in life!

Desire drove Mahatma Karamchand Gandhi who lived between 2 October 1869 – 30 January 1948 to be regarded as a great man today. Not because he was rich, but because he had a desire for change.

Gandhi was a pre-eminent political and ideological leader of India. He had the power many people couldn't acquire today with all their merited and unmerited wealth, especially those occupying the helm-of-affairs. Gandhi didn't look at wealth as his priority during the Indian independence movement, but desire. His pioneering of satyagraha, which was defined as resistance to tyranny through mass civil disobedience, accounts said, became a philosophy firmly founded upon ahimsa, or total nonviolence. Gandhi's desire for non-violent agitation helped India to gain independence. Gandhi's movement has today inspired men and women for movements for civil rights and freedom across the world. Gandhi had said, and I quote, "Be the change you want to see in the world."

It is saddening that today men have not really embraced this desire for change. Rather, crops of tyrants are cropping up in the whole world every day. And their acts are leaving millions of people dead annually. It is disheartening that the desire to love is becoming farfetched in man's diary, therefore leaving the peoples of the world to wallow in abject hatred of humanity. It is noteworthy that men love religion than they love any other thing in the world and humanity combined. When did the world peoples become this envious? And this is causing the world incalculable loss in human resources and developmental strides. When we wished that the world is developing, some men are drawing the world back to the Homer era when twins were killed as taboos and men were bought for economic interest.

I know my desire in life! The desire that all those classified as "unequal" men and nations among the comity of men and nations should be allowed a piece of independence to live and make their own decisions as far as such decisions would not infringe on anybody's fundamental rights.

All the barriers and wickedness in the world today are the effects of human being's greed. Though, the natural catastrophes are there, but man has for ages aided so much to such occurrences with his adventurous quest for economic gains. For example, imagine the compound of radioactive and other hazardous things that we are living with, in our rooms and environment per second. It is man's quest to be the greatest that burn nuclear fusses in the many nations that look down on others and inscribe "world power" to their evil egotism. No wonder Christian Nevell Bovee (1820-1904, American Author, Lawyer) said, and I quote: "We trifle when we assign limits to our desires, since nature hath set none."

The desire I am writing here is not the desire that men should be great and use it to gulp those they perceived to be "less men" due to the latter's financial or mental deficiencies, but the desire that every man should define his purpose on earth – purpose that does not need the humiliation of others to be achieved.

I know my desire in life and strongly believe in the words of Harriet Beecher Stowe (1811-1896, American Novelist, Antislavery Campaigner), and I quote: "In all ranks of life the human heart yearns for the beautiful; and the beautiful things that God makes are his gift to all alike." I know my desire in life and strongly believe in the words of Earl Nightingale (1921-1989, American Radio Announcer, Author, Motivator, Speaker), and I quote: "The key that unlocks energy is ''Desire.'' It's also the key to a long and interesting life. If we expect to create any drive, any real force within ourselves, we have to get excited." But do you know your desire?
It is an age-long saying that there are no better masters than poverty and wants. But I don't think that because there is poverty on one's way, he should engage in dehumanising activities. This is why I believe in the words of William James (American Psychologist, Professor, Author), and I quote: "If you care enough for a result, you will most certainly attain it." This is why I also believe in the words of Sir John Vanbrugh (1664-1726, British Playwright and Baroque architect), and I quote: "The want of a thing is perplexing enough, but the possession of it, is intolerable."
I know my desire in life, but I don't know about you. Have you ever thought about the words of Robert Collier (American Writer, Publisher) that, you can have anything you want – if you want it badly enough. You can be anything you want to be, have anything you desire, accomplish anything you set out to accomplish – if you will hold to that desire with singleness of purpose? Have you ever thought about the words of Bertrand Russell (1872-1970, British Philosopher, Mathematician, Essayist) that, all human activity is prompted by desire?

James M. Barrie (Scottish Author, Playwrite) had you in mind when he wrote that, dreams do come true, if we only wish hard enough, you can have anything in life if you will sacrifice everything else for it. Henry Fielding (British Novelist, Dramatist) also had you in mind when he said that, it is not from nature, but from education and habits, that our wants are chiefly derived.
While the desire of a doctor is to save lives, the desire of a preceptor is to educate the students, the desire of the citizens is to have a people-oriented government, and so on, the desire of a writer is not primarily to win awards, but to educate and entertain people. Imagine where the writer's desire is laced with a publishing firm and an entertainment outfit, especially in the present world of uncertainties (especially in the developing world), where men have ceased to be their brother's keeper but their brother's kidnapper.

But there is no ruling out the fact that there are still men of no wanton love and mutual respect for humanity. My desire is to help and publish writers in the developing world free if I own a $1million (USD) publishing firm in Africa. I am not afraid that there are still men who subscribe to the words of Alphonse De Lamartine (1790-1869, French Poet, Statesman, Historian) that, limited in his nature, infinite in his desire, man is a fallen god who remembers heaven. I am not afraid that there are still men who had experienced the power in the words of P.T. Barnum (1810-1891, American Showman, Entertainer, Circus Builder) that, those who really desire to attain an independence, have only set their minds upon it, and adopt the proper means, as they do in regard to any other object which they wish to accomplish, and the thing is easily done. I know that there are still men who understands Samuel Johnson (1709-1784, British Author) when he said that, life is a progress from want to want, not from enjoyment to enjoyment. I had known that little gift matters so much. And I desire that you will not be among those who may want my desire not to come to accomplishment, but among the opposite.

About the Author: Odimegwu Onwumere, Poet/Author, Media/Writing Consultant and Motivator, is the Founder of Poet Against Child Abuse (PACA). He writes from Oyigbo, Rivers State, Nigeria. For Invitation & Donation, contact the mobile phone: +2348032552855. Email: [email protected]