Mission to replace Gbagbo 'fails'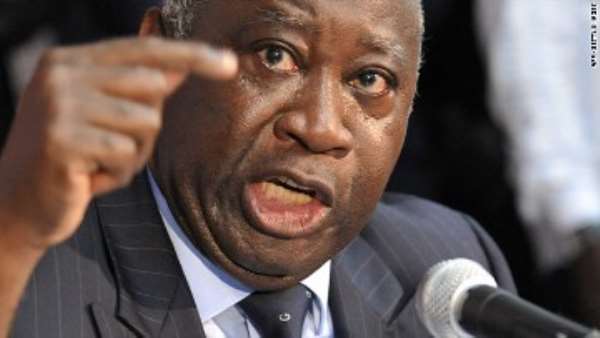 The UN says Mr Gbagbo lost the vote and West African countries have threatened to use force if he does not stand down.

A delegation of African leaders has apparently failed to persuade incumbent President Laurent Gbagbo of Ivory Coast to stand down following disputed polls.
The group went to Ivory Coast on Monday to offer him an amnesty if he left.
There was no official response from Mr Gbagbo, but a BBC correspondent in Abidjan says the key fact is that he is still in the presidential palace.
The UN says Mr Gbagbo lost the vote and West African countries have threatened to use force if he does not stand down.
His rival, Alassane Ouattara, is internationally recognised as the winner of the 28 November presidential election.
The leaders who travelled to Ivory Coast were Presidents Boni Yayi of Benin, Pedro Pires of Cape Verde and Ernest Bai Koroma of Sierra Leone - representing the Economic Community of West African States (Ecowas).
It was their second trip to Abidjan in less that a week. On Monday they were joined by Kenyan Prime Minister Raila Odinga, representing the African Union (AU).
During their latest talks, they were reported to have offered Mr Gbagbo a legal amnesty as well as a guarantee that his financial assets would be secure, if he left office.
Dialogue 'over'
In Washington, officials said the US could help Mr Gbagbo make a "dignified exit" by lifting a travel ban so he could move there.
"We hope that President Gbagbo will listen intently to the message that he needs to step down," US state department spokesman PJ Crowley said.
The African delegation also met Mr Ouattara, who is staying at a hotel protected by UN peacekeepers.
Afterwards, he said the time for dialogue was now "over" and urged Ecowas "to use all the means at its disposal including the use of legitimate force".
The African leaders have now returned to Nigeria to report to President Goodluck Jonathan - who as the current Ecowas chairman is expected to decide what to do next.
The grouping has been drawing up plans for a military intervention force, led by Nigeria.
But some doubt the region's willingness to carry out its threat given the unpredictable response of the Ivorian army, which publicly continues to support Mr Gbagbo.
The November election was intended to reunify the country - the world's leading cocoa producer - which has been divided since a 2002 conflict.
Mr Ouattara was initially proclaimed the winner by the country's election commission - a verdict backed by the UN, which helped organise the poll.
But the Constitutional Council, headed by an ally of Mr Gbagbo, said he had won, citing irregularities in the north which is controlled by former rebels supporting Mr Ouattara.
Both men have been sworn in as president.