World starts marking the new year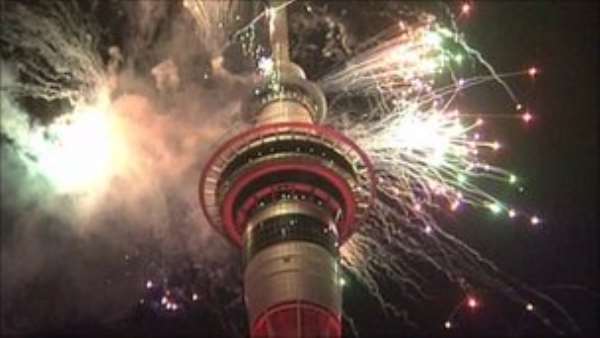 Fireworks lit up the 328m-tall Sky Tower in New Zealand's biggest city, Auckland

Celebrations are being held around the world to mark the new year.
Thousands of revellers have taken to the streets in New Zealand - the first major country to see in 2011.
Australians are marking the occasion in Sydney with what is billed as the largest and most advanced New Year's Eve fireworks display in the world.
Displays are also planned in Europe, while up to a million people are expected in New York to see the famous Times Square Ball drop at midnight.
The municipal authorities and warmer weather have combined to clear the streets following the snowstorm which blanketed the city this week.
This year meanwhile marks the first time Vietnam's capital, Hanoi, officially celebrates the new year. In previous years, the city authorities have focused on Tet, the holiday marking the lunar new year.
In Burma, however, the military government has banned all fireworks and said severe action would be taken against anyone using them.