Guinea President Alpha Conde purges top civil servants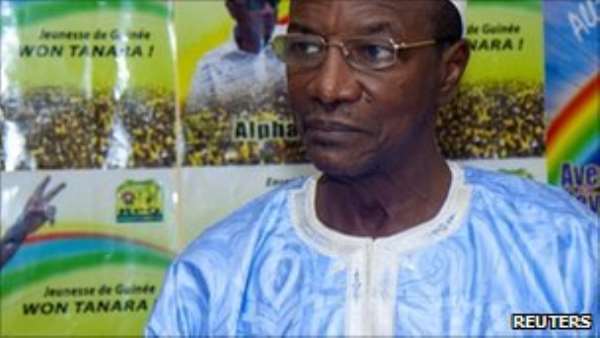 Alpha Conde was jailed several times as an opposition leader
All civil servants in the office of Guinea's president and prime minister are to be replaced, Alpha Conde orders, nine days after being sworn in.
The BBC's Alhassan Sillah in Conakry says hundreds of people are affected by the decree.
He says many are believed to be beyond the retirement age but remained in work because of their political connections.
Mr Conde, a veteran opposition leader, was declared the winner of Guinea's first democratic election in 52 years.
Alpha Conde
Age: 72
Former university professor and long-time opposition leader
Sentenced to death in absentia by President Sekou Toure in 1970
Returned to Guinea in 1991, seven years after Toure's death
Lost to President Lansana Conte in 1993 and 1998 elections
Jailed several times; pardoned in 2001 following international pressure
Boycotted 2003 vote
2010 poll: 18% in first round, 52.52% in run-off
Those losing their jobs have all been put at the disposition of the employment ministry to either redeploy them or second those who are due for retirement, according to the decree read out on national television.

Our correspondent says unemployment, particularly among graduates, remains endemic in Guinea, partly because previous regimes have allowed their political allies to remain in office.

Guineans are among the poorest people in West Africa, despite the fact that the former French colony is the world's leading exporter of the aluminium ore bauxite.