2010 hajj operations and critics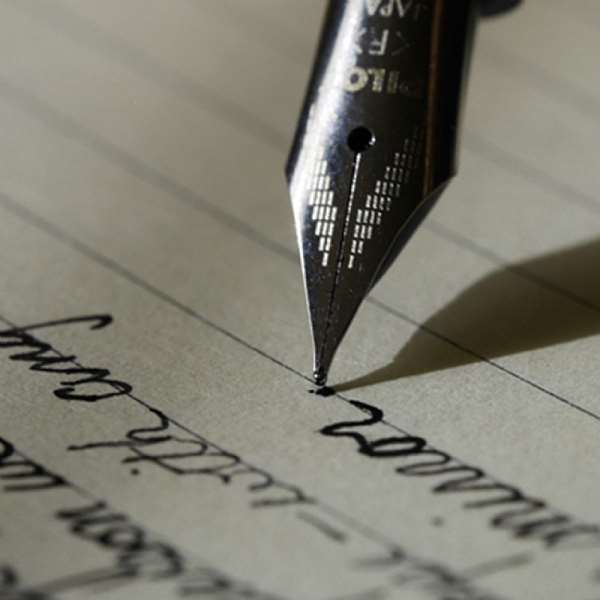 Although every human being is entitled to his or her opinion in a society where there prevail freedom of speech and expression, there is need for caution on what some critics ditch out to the public through the pages of newspapers with or without good intentions. Sometimes, some of the critics go to the extreme in condemnation without proper study of situations and differentiation between the past and present.
Hajj operations have been on since the creation of Nigeria and there have been positive changes, however noticeable, in the management of the annual and global event by the Nigerian hajj authority. Under whatever disguise, no Nigerian who has been following developments in hajj affairs would claim that the Nigerian pilgrims still undergo hajj with tears of the yesteryears. This, however, is not to say that hajj management in Nigeria is all uhuru. There are yet some challenges faced by even the host country and its neighbourhoods in this all-important religious exercise. It is only changes that have defied end and there are always rooms for development in all that mankind does.
On a serious note, it will be misleading to believe that hajj is a tour trip where one can begin and end at will and any time one wishes. It is time-bound, place-bound and manner-bound. This implies that the over three million pilgrims from all over the world who go to the Kingdom of Saudi Arabia for the purpose of performing hajj rites must converge at specific places and specific times. Methink explanation to the sane and wise people on how challenging the organization of such multitude could be is as easy as the alphabet. These are people of diverse psyches and physics, among who are Nigerians of diverse cultures, understandings, bearings and susceptibilities.
Again, this is the most tasking Islamic rite – the last pillar of Islam which is not open to all Muslims. Going to perform hajj has very strict conditions attached to it but which are unfortunately often overlooked or ignored by Nigerian Muslims. It is not only financial capability that qualifies a Muslim to undertake this spiritual-elevating life journey. It is not only physical ability. Nor is it only the financial and physical conditions. Although both are basics, the pilgrim must be highly disciplined, highly patient, highly obedient to constituted authorities and highly prepared to withstand cultural and environmental crises especially for the first-timer pilgrims, some of who may not have travelled out of their states or out of Nigeria before.
Apart from hajj in which over a hundred thousand Nigerians partake every year, where else outside the shores of Nigeria does such number of Nigerians gather for any purpose? In Nigeria, who can sincerely rate the relevance citizens practically accord these abstractions: discipline, patience, total obedience to constituted authorities and readiness to accept changes to personal and collective life course even for a period. This is where we are. Therefore, to think that taking a large number of Nigerians to and from Saudi Arabia would be done without the slightest hitches may just be the critic's hallucination.
On 6th December, 2010, an article titled "Hajj operation: A yearly failure", by one Rabi Allamin appeared on the pages of a newspaper called The Road. The article was well-written but I think the author was much more influenced by passion than reasoning. The author claimed to have travelled to the Kingdom of Saudi Arabia for hajj under different kind of arrangements: as ordinary pilgrim under State Pilgrims' Welfare Boards/Agencies, as an international pilgrim under Tour Operators, as a member of the Federal Government delegation and as a member of the Amirul-Hajj team.
Having made these holy journeys in the past which must have spanned over ten years, the experiences gathered by Hajia should have positioned her to at least recognize and mention few positive things that have happened in hajj management in Nigeria. I am not moved by her assessment because in Nigeria we have been so staged that only negative reports and criticisms attract more attention and readership. While other countries blow the trumpet of the slightest success recorded in whatever endeavour, Nigerians seldom prefer to gloat at the slightest hitch in any endeavour. It is, therefore, very surprisingly unfortunate that while the host country itself – Saudi Arabia – has in the past few years recognized the tremendous positive changes in hajj management in Nigeria, few Nigerians still engage in misleading the society for unknown reason.
However, in as much as this article is not meant to join issues with the author, it is pertinent to clarify certain notes raised by Hajia, because a careful scrutiny of the write-up depicts that she may not have gone to hajj in the past few years, especially since the establishment of an independent hajj authority constitutionally recognized as National Hajj Commission of Nigeria (NAHCON) in 2007 with the primary mandate to provide efficient and effective services to the pilgrims.
One thing that must be made clear is that NAHCON on behalf of every Nigerian pilgrim pays to the Saudi authorities for every service rendered during the hajj exercise. So, it would be worthy for critics to always differentiate between lapses from both sides and those from the pilgrims which are often the greatest. Nigerian pilgrims have been found to be the most difficult to control during hajj exercise. This is because of the entitlement mentality, the inferiority or superiority complex and to an extent the religious perfidy of some Islamic adherents among us.
The said article could be summed up with a note that the author called for adherence to flight schedules so that pilgrims would not have to stay too long at the airports both in Nigeria and Saudi Arabia before they board their aircrafts. This part of hajj operation – outbound (to Saudi) and homebound (to Nigeria) flights – constitutes about 80 percent of the entire exercise. And it is quite true that when it is successful, all other components of hajj operation would follow suit.
Strict adherence to flight schedules has been a point of concern to NAHCON. In the last few years, all hajj arrangements have often been concluded in good time. Airlift of Nigerian pilgrims to and from Saudi have always commenced and ended on schedule. In the just concluded 2010 Hajj, for instance, the Saudi-bound journeys started on 17th October and by 10th November, 2010, few days before the closure of Jeddah Airport for 2010 Hajj, all Nigerian pilgrims were in the Kingdom. The return journeys began on 21st November and ended as scheduled on 17th December, 2010.
It is pressing to add here that on 17th December when the last batch of Nigerian pilgrims were brought back home, hundreds of thousands of pilgrims from other countries of the world including Indonesia, Malaysia, India and Pakistan were still in the Kingdom awaiting their airlift and return to their motherlands, despite the fact that many of them were in the Kingdom before any Nigerian pilgrim. For instance, Malaysia has 25,000 pilgrim slots and their minimum stay in the Kingdom is 45 days. Nigeria has 95,000 pilgrim slots and every pilgrim wants to go and come back in less than 30 days!
Airlifting of pilgrims is associated sometimes with hitches that are beyond the control of human powers. Departure and arrival points for Nigerian pilgrims are eleven but there is only one arrival and departure point in Saudi Arabia which is the King Abdul-Aziz International Airport in Jeddah. Simple arithmetic shows the impossibility of matching the number of departures from Nigeria during the outbound leg with those of the return leg. This is because Nigeria is only a country of the over 200 countries which use the Saudi departure point. From Nigeria, for instance, more than eleven flights at very slight intervals from NAHCON's eleven zones were possible. This cannot happen from the Jeddah Airport. But some pilgrims – even the highly placed citizens – would force their ways to the airport against the Commission's policy and advice. Again from Nigeria, up to 90 flights were made within ten days, but it was very hard to make 60 flights in ten days in the return trips, not because the aircrafts were not timely on ground but because of circumstances beyond NAHCON. This applies to other countries.
Also, there is the issue of weather. More than five instances were recorded where an aircraft could not land in a particular zone for bad weather. Under such situations, the aircraft had to go to a nearby zone to land and wait for several hours. By this, the flight schedule is altered and the airlift of the following batch of pilgrims who must have been released to the airport would be affected. There is also the issue concerning scarcity of aviation fuel in some of the eleven zones. In most cases, the aircrafts plying such zones would have to go to the zones where the fuel is available for refilling. Added to this, the bad nature of facilities at our airports affects hajj operations in their own ways.
There are also technical matters that can be well comprehended by aviation experts. Aircrafts are machines unlike any machine that moves on the ground. It must not be operated under duress. That is why it must rest for certain number of hours. They are operated and maintained by human beings. Pilots also must not operate under duress. The choice of air carriers by NAHCON has been a very tedious exercise, and the beautiful performance of the four airlines – Kabo, Max, Medview and Maridian compelled NAHCON to recommend their rollover. This year, they did their best to airlift all pilgrims in 182 flights for each leg, according to schedule.
The most cumbersome part of the operation is associated with the attitude of the Nigerian pilgrims. They do not obey simple instructions and indiscipline has proved to be a diehard virus in the blood of some citizens. Although there has been improvement in the screening of our pilgrims at the Jeddah airport which has led to bringing our screening bays from the western part of the airport to the main wings where other nationalities are screened, the issue of multiple luggages is still a serious challenge. While it takes other nationals two hours to screen and board their aircrafts, Nigerian pilgrims take over five hours for the same exercise.
Another challenge is related to the old-timer pilgrims who often feel that they have mastered the ways and can hardly be controlled by any one. Most of them are influential and have the wherewithal to twist and challenge laws. It is mostly Nigerian hajj officials who receive harsh challenges, tongue-lashing and abuses from their pilgrims. And it has been observed over the years that old timers contribute heavily to tensing up the situation wherever there are minor and controllable hitches during the operations.
Not left behind are the international pilgrims who pay high to their agents for quicker services especially in their airlift. Some of the tour operators have been found not capable but their links in government often incapacitates NAHCON to take appropriate actions. Many have been sanctioned. Many have been blacklisted and many are being investigated.
Howbeit, performing hajj demands sacrifices. I do not mean to compare the antiquities and novelties in hajj operations and management development. But the history of Prophet Muhammad (SAW) and the guided followers are full of episodes of the difficulties the early Muslims encountered in pursuance to the fulfillment of their religious obligations. I am afraid if modern critics would have spared those harrowing experiences of our forefathers who travelled on animals, ships and motorcars spending several months on the way in an effort to accomplish this life journey hajj. It would amount to faithlessness to think that the sacrifices which the early Muslims made in keeping Islam fundamentally one as it is today were merely because they had no choice.
Hajj is made compulsory once in a Muslim's lifetime because of the physical and spiritual rigours accompanying the whole exercise. Many early Muslims who had the opportunity of performing hajj once would not repeat, but today every able Nigerian Muslim wishes to go for hajj every year, not only because of its spiritual attainment, but because of the level of ease and comfort hajj managers in Nigeria have recently been according pilgrims.
The achievements of the National Hajj Commission of Nigeria (NAHCON) need not be over-trumpeted. Suffice to affirm that since its inception, the major problems which used to plague hajj operations have been identified and are being tackled headlong with all seriousness they demand. Although not without slight hitches, the airlifts of pilgrims to and from Saudi Arabia have been according to schedule which have always been strictly adhered to; the accommodations of our pilgrims in both Makkah (arranged by States and agencies) in Mina and Arafat (under the Saudi authorities) and in Madina (under NAHCON) have been quite impressive and commendable than before. There are great improvements in all facets of our hajj management. The greatest challenge is the behavioural aspect on the part of the pilgrims. This challenge NAHCON has already identified and with its well mapped-out and continuous aggressive enlightenment programme, Nigerian pilgrims would be adjudged high in no longer time in terms of discipline, knowledge of hajj rites and implications as well as receptivity to positive changes.
There is definitely nothing wrong with the leadership of hajj management in Nigeria of today. What we must insist is to encourage and stabilize the leadership to consolidate on its achievements from the past few years which have been nationally and globally acknowledged.
Muhammad Ajah is the Special Assistant to the Commissioner, Planning, Research, Statistics, Information and Library Services in the National Hajj Commission of Nigeria (NAHCON) E-mail: [email protected]