International Airline Association (IATA) To Increase Security Check At The Airports.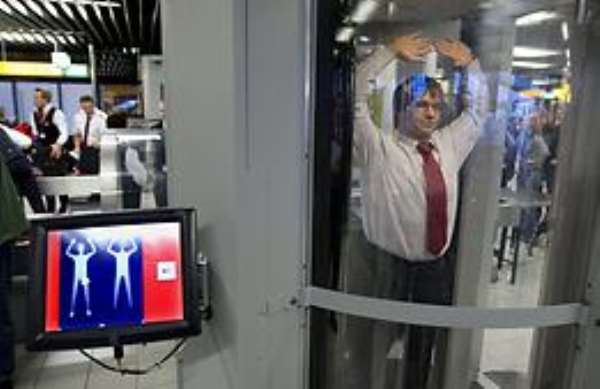 Airport Ccntrol
Owing to the hazard to the International Airline Association IATA they want more intensive control to deepen and increase security check at the Airports.
Air Passengers would in future be piloted by 3 different Check Point Tunnels.
The international airline association IATA wants to increase thier security with a new control system at the airports. IATA Director General Giovanni Bisignani proposed a system of "three tunnels" , in which passengers are to be searched, depending on the risk profile.
In the U.S.A, airline passengers may endure some humiliating controls over assets, following their identification by means of biometric features like fingerprints, the air travellers will have to be checked with their accounting data stored in the computer on their level of risk. They would then automatically be routed to the appropriate check point tunnel.
Check Point Tunnel 1: For > Pirate Party protested against naked body scanners
2: For > Pirate Party against naked body scanners
3: For > Pirate Party against naked body scanners-Photo
Tunnel "one" for well-known passengers, "two" tunnels for normal passengers and the potential hazards in the tunnel "three" for a special control, more intensive.
If Governments cooperate, the first version of the 3 tunnel system may be ready in two to three years, said the IATA Boss, Bisignani. The new system is aimed at people with bad intentions and not related to dangerous objects. The controls by using tunnels should shorten the waiting time of passengers.
Since the attacks on the World Trade Centre in 2001, both airports and airlines have improved their security measures continuously.
FRANCIS TAWIAH (Duisburg - Germany)