Takoradi: Airtel, GESRO Cooperative Credit Union in partnership deal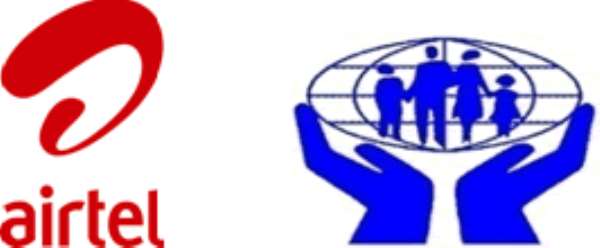 Airtel Ghana, in partnership with GESRO Cooperative Credit Union, is helping members of the union to re-pay their loans using Airtel Money.
GESRO Cooperative Credit Union is a micro-finance company that serves members of the Ghana Education Service and the business community of the Western Region, particularly, Sekondi-Takoradi metropolis. The Union has two branches in Takoradi, one in Tarkwa, one in Agona Nkwanta and another at Daboase.
The branches are all linked online to enable members of the union to access their accounts, repay their loans, and balance their savings at any branch.
M-Commerce Director of Airtel Ghana Kola Sonola said at the launch,
"Airtel Money is a unique and versatile service which is changing the landscape of monetary transactions.
"The partnership with GESRO is the latest in the numerous situations where Airtel electronic money (e-value) can replace cash."
"It is safe, efficient and convenient," he confidently said, encouraging all GESRO members to register for the Airtel Money service and make the most of this partnership for their ultimate benefit.
On his part, Mr Kusi Boachie Yiadom, who is the Chief Executive of the Union, said his outfit is committed to forming a mutually beneficial relationship.
"This partnership with Airtel Money service will greatly enhance our access to mobilizing funds by allowing our members the flexibility of 24/7 disbursements and payments anywhere in the country," he said.
The CEO further added that the partnership "will reduce administrative costs and release our agents to recruit more members and grow the business. It is a very quick, simple and safe process that will enhance our customers' satisfaction and promote growth."

Story by Dorcas Efe Mensah/myjoyonline.com/Ghana