Three galamsey miners perish, one hospitalised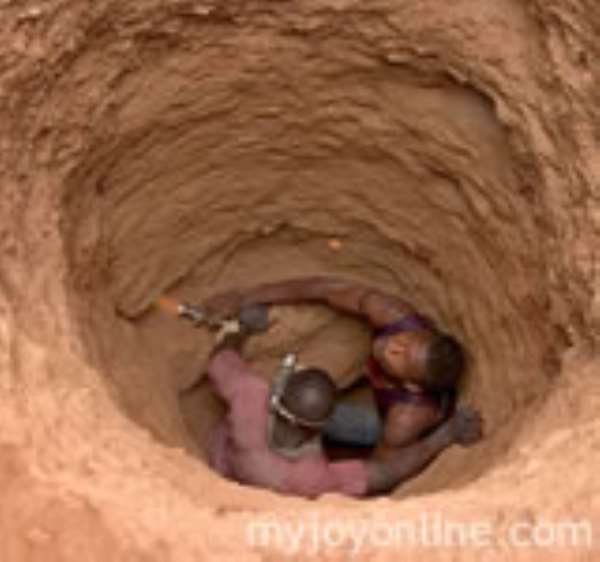 THE bodies of three illegal miners (galamsey) operators trapped while prospecting for gold last Saturday night in a pit at Wassa Adiembra in the Western Region has been retrieved.
A fourth person was rescued and is on admission at the Wassa Akropong Government hospital responding to treatment.
Speaking to the Times on the incident, Police Chief Inspector Olivia Eurabena Adiku, Western Region police public relations officer, said the Unit Committee member at Adiembra, Alex Boadi, reported the incident to the police.
She said a rescue team was therefore sent to the galamsey site at Adiembra, but on arrival, it discovered that a loose rock had trapped the four miners.
One of them, Richmund Adum 27, was however saved.
The dead are Kwame Etto, 28, Solomon Boadi, 54, and Kofi Bonus, whose age was not given.
Chief Inspector Adiku said the bodies of the deceased have been deposited at the hospital for autopsy.