President Mills' Christmas Message to Ghanaians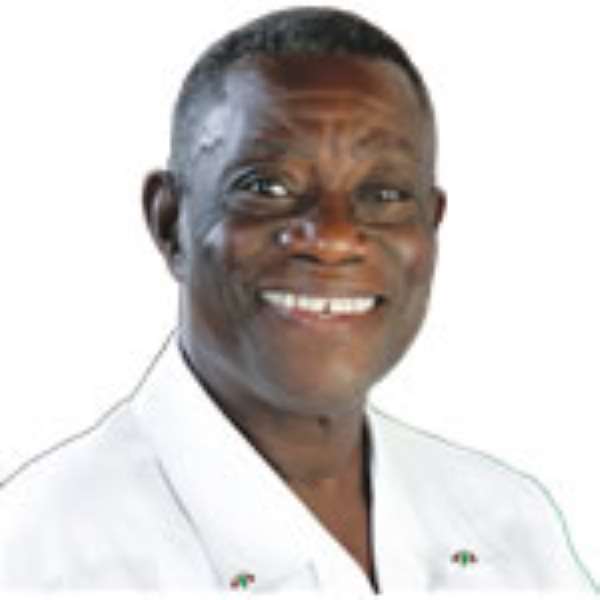 President John Evans Atta Mills

Fellow Ghanaians, my brothers and sisters, sons and daughters; let us give thanks to God Almighty for giving us another Christmas and festive season.
"For Unto us a Child is born, unto us a Son is given, and the Government shall be upon His shoulder, and His name shall be called Wonderful."
After digging into a lot of hard work throughout the year, this is a time for us to take a bit of rest; spend time with family and friends; take stock; measure the positives against the negatives, and resolve to move forward in the right direction.
This is a time for merry making but it is important that we do so in a measured manner lest we get drowned in the downsides of excessive merry making.
Importantly, Christmas is a time to give and share the little that we have.
It is said that there is more blessing in giving so let us give so that the Good Lord will not withhold his blessings from us.
For those of us who will be doing a lot of travelling on our roads, let us endeavour to stick to speed limits, obey road signs, so we reach our destinations alive.
In as much as commercial drivers desire to make the best out of the travelling season, it should not be done at the expense of human lives.
Every Ghanaian life is important so let us not grieve the soul of the nation with the unnecessary loss of precious lives.
My heart is with those of us, especially the children, who are spending this Christmas in hospital; I wish you a speedy recovery.
To our troops who are on peacekeeping missions abroad, I want them to know that the nation continues to pray for their safe return home to their families.
And to those serving time in our prisons, may the redemptive message of the birth of Christ be the beginning of your rebirth so you let go of the past and cling on to a new and virtuous way of life.
It is my prayer that the coming year will open a more advanced page in our book of building a Better Ghana.
I thank you all for your support throughout the year; believing that together, we will build the Better Ghana that we desire.
I wish each and every Ghanaian a Merry Christmas and may the New Year meet us well and healthy.
God bless.
Afehyia Pa!!!