Consumers warned against expired gizzard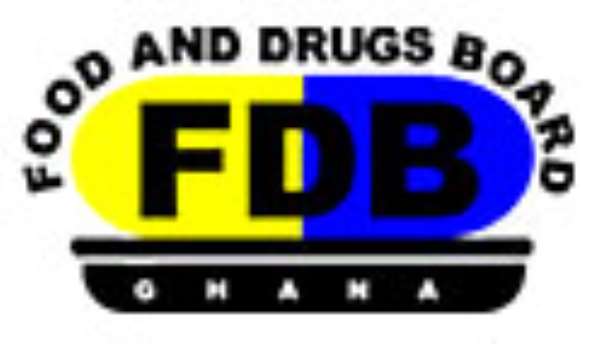 The Food and Drugs Board (FDB) has stated that a consignment of 544 cartons of frozen chicken gizzard with the srand name Doux Frozen Chicken Gizzard, which had expired, has been seized from Servistar Minwai Ltd, an importer and wholesaler of frozen food products in Tema.
The FDB, through its post-market surveilance activities in Tema observed that the Doux Frozen Chicken Gizzard had expired since September 2010.
A statement from the Chief Executive Officer of FDB, Dr Stephen K. Opuni, indicated that a joint exercise involving the FDB, the National Security and the Ghana Police Service led to the seizure of a consignment of unwholesome poultry gizzard on December 1, 2010.
It said the seized consignment was pending destruction, while the Chief Executive Officer of Servistar Minwax Ltd was assisting the security agencies and FDB in their investigations.
The unwholesome Doux Frozen Chicken Gizzard has the following markings: Batch Number - MN285A09; Production Date - October, 2009; Expiry Date - September, 2010 and country of origin - Brazil.
According to the statement, the primary packaging was a polythene bag (plain on one side with red, white and blue stripes on the other side).
"Grocery outlets, restaurant operators and the general public are advised against patronising the product in question.
"Cold store operators who have any stock of the product described above are cautioned against offering them for sale and are advised to report to the Food and Drugs Board," it stressed.
The FDB also pointed out that dealers in products that were regulated by FDB were obliged to inform the FDB about all expired products to ensure destruction of the products under its supervision, in order to ensure public health and safety.
It reminded the public that the sale of unwholesome food products violated provisions of the Food and Drugs Law, 1992, (PNDCL 305B) and the use of such products also posed a serious health risk, including food poisoning that may lead to death.
"The Food and Drugs Board wishes to assure the general public of its readiness to enforce its mandate of ensuring public health and safety," it stressed.
The statement requested that any person with information on food handling practices by individuals or groups of persons which posed a threat to public health and safety should inform the Food and Drugs Board through any of the fallowing contacts: 0244 33 72 51, 0244 33 72 35, 0244 33 72 43 or 0244 33 72 46.