ECG targets 90% prepaid meters for Accra consumers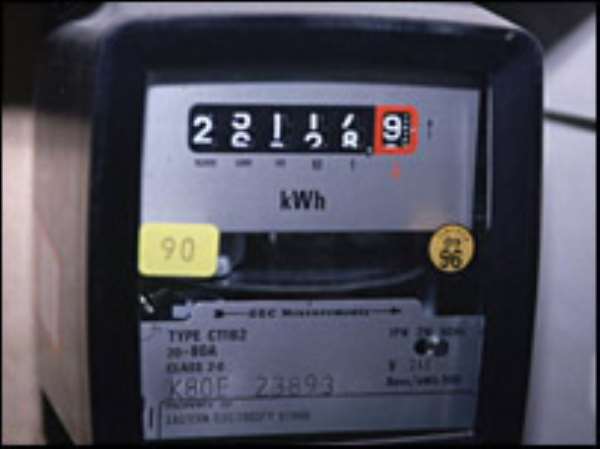 At least ninety percent of electricity consumers in Greater Accra by the end of next year would have to pay for their electricity ahead of consumption.
According to the Electricity Company of Ghana (ECG), it is embarking on an aggressive prepaid metering installation drive next year.
The project will be replicated in Kumasi to ensure the ECG will not have to be chasing consumers for its revenue.
Officials explain that the utility provider is very serious about the project which it says should significantly improve its cash flow and minimize the challenges involved in retrieving debts from consumers.
The Managing Director of ECG, Mr Cephas Gakpo however explained that implementing the prepayment system has not been easy.
He said because the utility provider usually does not visit the facilities of consumers regularly, it is difficult to detect fraud in good time when the prepaid meters are tampered with.
Mr Gakpo said the prepaid metering system was highly vulnerable but maintained it was the best way out for the ECG at the moment.
He said though there are smart meters that will alert the ECG each time they are tampered with, they are quite expensive.