Local Government Minister urge Ghanaians to patronise District Assembly Election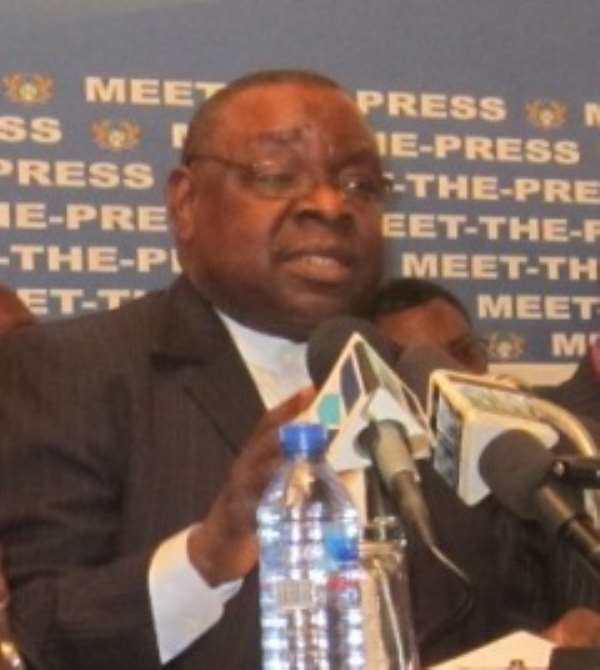 Joseph Yieleh Chireh, Minister of Local Government and Rural Development

Mr Joseph Yieleh-Chireh, Minister of Local Government and Rural Development, has urged the electorate to participate massively in the forthcoming December 28 local government elections and vote for candidates who will make the decentralisation goal meaningful.

This he said would propel the development of their communities.

Mr Yieleh-Chireh was addressing the 26th Klokpoza (Klokpo Festival) of the chiefs and people of the Bakpa Traditional Area at New Bakpa in the North Tongu District of the Volta Region at the weekend.

Klokpo was the town where the forebears of the area lived before escaping the tyrannical rule of chief Agorkoli in Togo.

Mr Yieleh-Chireh said the review of the decentralisation law was meant to re-energise the concept and make it meaningful to the country's development agenda.

He asked the people of the area to remain united and send their children to school.

Mr Joe Gidisu, Minister of Roads and Highways, a citizen of the area assured the people that the election promises made by the government would be fulfilled.

He said the re-construction of the Sogakope-Todze-Adidome road linking Bakpa would begin next year.

Mr Gidisu said the tarring of the Adidome Junction-Bakpa road was a sign that government was abiding by its promises.

Mr Joseph Amenowode, Regional Minister in a speech read on his behalf urged the chiefs and people of the area to avoid the chieftaincy disputes engulfing other areas.

Togbe Mortor Hadzor, VI, Paramount Chief of the Area asked parents to sell their ornaments and invest the proceeds in the education of their children.