Trade Ministry to focus on private sector development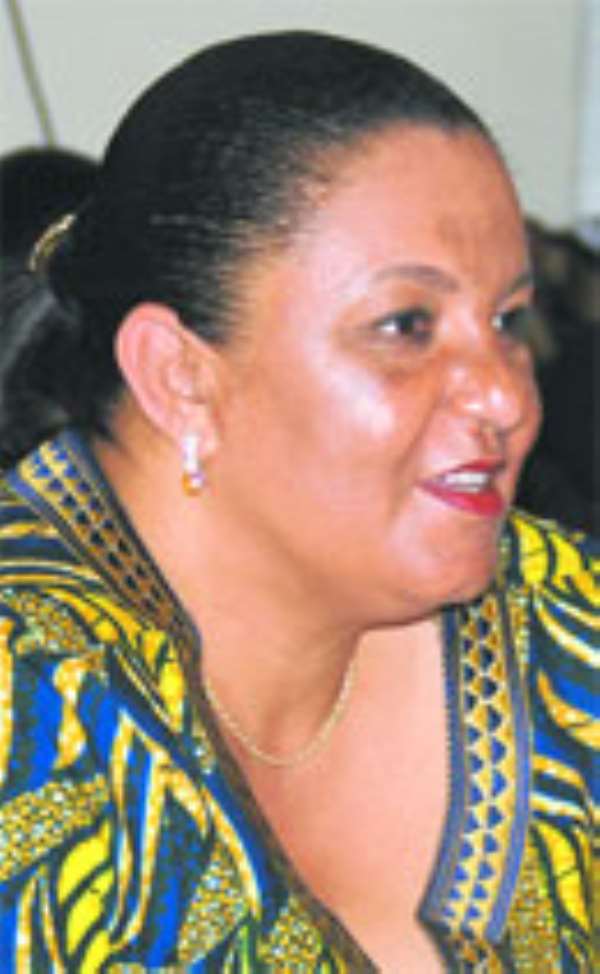 Ms. Hannah Tetteh, Trade and Insutry Minister
The Minister of Trade and Industry, Hannah Tetteh, has stated that her ministry would in the year 2011 focus on the introduction of two key programmes, such as the private sector development strategy and the industrial policy support programme.
This, she said, would focus on the development of strategic sectors with the potential to engender   job creation, diversification of export, increase foreign exchange earnings, technology transfer, and linkages with other sectors to generate multiplying effects.
Moving the motion for the adoption of the Ministry's budget estimates in Parliament yesterday, the Minister stated that they would also engage in several parallel international trade negotiations, which will require improving their capacities, institutional strengthening and appropriate negotiating skills, to ensure that Ghana obtains the best possible value for our services.
She mentioned that in 2010, the Ministry was faced with challenges which have been repeated in the 2011 budget, with respect to inadequate allocation for the payment of salaries and allowances for their trade officers who have been posted to the missions.
'This is an anomaly that was captured in the 2009 budget, repeated in the 2010 budget, and unfortunately, has been repeated again in the 2011 budget,' she said.
She drew the attention of the Finance Ministry to this shortfall, which according to her, had created severe problems for the officers posted to the missions abroad.
Ms. Tetteh explained that the Ministry would do its best with the resources available to ensure that they fulfill its mandate, and also implement key programmes.
The Ranking Member of the Committee on Trade and Industry, Isaac Osei, noted that the Ministry, which has very laudable projects to pursue, can only do so, if it is given the required resources.
The Ghana Standard Boards, according to the Committee, would work to reduce the dumping of sub standard goods by 40%. It would also inspect 68,000 high-risk imported goods, and verify 46,530 trading services.
They also intend to analyse 17,000 product samples, certify 600 locally manufactured goods, and inspect 3,200 trading devices randomly.
The Ghana Export Promotion Council is projecting US$1.865 billion in revenue from nontraditional exports by the end of 2011.
It hopes to achieve this through the adoption of vigorous measures to increase production and promote exports, especially, non-traditional ones.
The Committee said the government would also begin work on the development of a commodity exchange to connect the buyers and sellers of locally grown agricultural commodities, in an efficient, reliable and transparent manner, by making use of innovation, technology, and learning from international best practices.