Mining operators blame govt for high illegal operations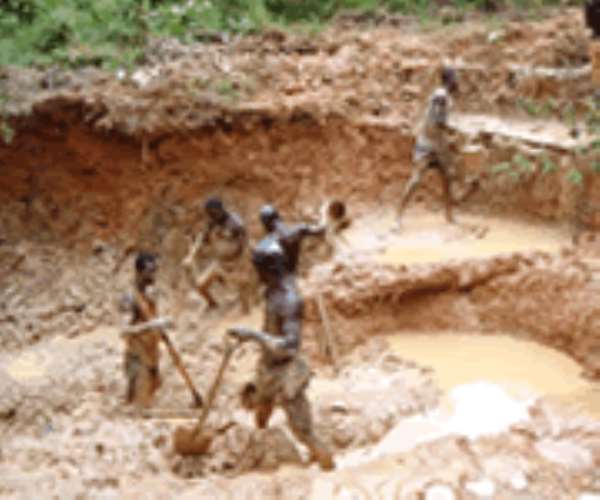 Small-scale mining operators are blaming government for the high rate of illegal mining popularly known as 'galamsey' in the country.
They are calling for a clear and binding legislation to prosecute perpetrators because existing laws are not stringent enough to deter people.
The existing Legislative Framework for Mining and Minerals in Ghana is PNDC Law 153, as amended by the Mineral and Mining Amendments Act, 1993.
Under the framework, the state is the owner of all minerals in the natural state within Ghana's land and maritime territory, including its exclusive economic zone.
All minerals in Ghana are vested in the President in trust for the people of Ghana.
Officials however say the law should empower chiefs and traditional councils to be greatly involved in regulating the industry.
Manager of E.K. a small scale mining company in the Amansie West District, Emmanuel Agyemang, says government should resource the sector by providing a plant pool to operators.
This, according to him, will allow operators to gain access to the right equipment in their operation while being closely monitored.
Mr. Agyemang was inaugurating a three classroom block and two boreholes for the people of Mpatuam.
The projects which cost over 50 thousand Ghana Cedis were funded by the company.
District Chief Executive, Charles Otsi Prempeh, called for proper collaboration between traditional rulers and government in the fight against illegal mining.
Story by: Kofi Asante Ennin